This Red Pen Method is the Easiest Way to Edit Your Sales Copy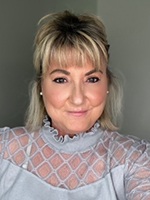 If I only had a good memory
The fate of the deadly Red Pen
Learning from copy master Bill Bonner
He would utter these 11 words
Building a thriving writing business without clients
I freely admit that my memory isn't very good. There are times I can barely remember what I ate for breakfast the day before. I can't say the same for Bob Bly, who has an impeccable memory.
Here's an example. Bob and I were on the phone together recently doing a Hot Seat Copy Review for Advanced Training. When I introduced Bob to members, I mentioned that he and I have known each other for almost 30 years.
We got to know each other when Bob was one of a handful of go-to copywriters that Agora, Inc. (my former employer) turned to regularly in the early days of the company's growth.
Bob had many controls, but being memory challenged, I couldn't remember them all. Thank goodness Bob's memory is better than mine. He knew them, and even mentioned the sales letter he wrote for a newsletter Agora used to publish called Tax Wise Money.
But that's not the only thing Bob remembered. Turns out, he too "suffered" the fate of the deadly Red Pen.
The deadly Red Pen is a nickname for the method Bill Bonner used when he reviewed sales copy. If you aren't familiar with Bill, he's the founder of Agora, Inc. But he's also known as a copywriting legend.
In the early days of the company, before it blossomed into the world's largest newsletter publisher, Bill wrote most if not all of the sales copy. One of his most famous sales letters is the one for International Living. No doubt you've read it. ("You look out your window, past your gardener …" If you haven't read it, you can find it in AWAI's Hall of Fame collection.) It's been around for over 30 years. Many "A-level" copywriters tried to beat its success, but to no avail. Talk about a control that never dies.
To say Bill has a way with words is an understatement. He's a copy master. Having him teach you how to write copy was a sure sign you'd become great at it. But sometimes, his methods felt harsh.
Like when he would mark up copy with his red pen. He'd make edits like you'd imagine, but he also did something unusual. He would place the tip of the red pen right at the start of your letter, near the words Dear Reader. Then he would draw a line straight down the middle of the page and not stop until he found the point in your copy that had anything at all to do with the reader.
Bob and I can tell you from first-hand experience, sometimes that red line went on for pages and pages. And the longer he drew that line, the more you would sink deeper into your chair. When he was done drawing the line, he would utter these 11 words, "Where this pen stops is where you should start your copy."
This was his way of teaching you the importance of benefits or "what's in it for the reader." As you know, Dear Copywriter, benefits are what compel readers to buy your product or service. If your copy is long on features, you won't get the kind of response that boosts sales and makes you a household name among clients. Nail the benefits, nail what's in it for your reader, nail your copywriting career.
But besides teaching the importance of hammering away on benefits, Bill's Red Pen method was also a lesson in why showing is better than telling.
Bill is master at painting pictures with words just as Leonardo da Vinci and Michelangelo created masterpieces with paintbrushes. If you want to become a Master Copywriter, you could start by studying the sales letters written by Bill Bonner.
Your takeaway for today: After you've written the lead for your sales letter, visualize a red line being drawn down the middle. Would the line be long? If so, immediately edit your copy. If it's short, within the first page, the benefit is where it needs to be.

10-Minute Workday
If you want to be a well-paid writer without having to land clients or spend hours every day working on your business — Ben Settle's 10-Minute Workday shows you how to create an easy email business. Learn More »

Published: January 30, 2017