4 Simple Strategies to Make You a More Successful Copywriter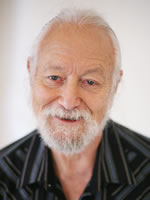 Will Newman
I love researching for these Writer's Life essays. When I research, I always learn something new. That's what happened for today's essay.
I was researching best practices for self-study to pass on to you when discovered a new strategy for learning. I'll tell you about this strategy in a moment.
But first, what should you be doing to learn the necessary skills and strategies to achieve copywriting success fastest?
You're probably familiar with the first three of these four strategies. But they bear repeating. The fourth — the one I just discovered — will make the others much more effective.
These strategies work for all kinds of study. But they're particularly effective for online studying like you might do with the AWAI copywriting programs or online trainings like the Accelerated Live Companion Series or COS Targeted Learning Programs.
Successful self-study strategy #1: Have a definite area for study
Chose an area that's comfortable, but not relaxing. Avoid being in front of the TV or around people who'll disturb you. As much as possible, use this same area every time you sit down to study.
Successful self-study strategy #2: Study at the same times
When you study at the same time each day and each week, studying becomes a regular part of your life. You'll be mentally and emotionally more prepared and your learning becomes more productive.
It's okay if you must change occasionally, but strive for consistency.
Successful self-study strategy #3: Use the "Teaching a 10-year-old" rule
When you're learning new concepts, figure out how you would teach them to a 10-year-old child. If you're able to do that, you've mastered the concept.
Successful self-study strategy #4: Take "Cornell Notes" when you study
Taking notes while learning means you're using a different learning mode than if you just read something or view a webinar.
I've taken notes all my life while learning new things. But using what are called "Cornell Notes" is my new discovery.
You take Cornell Notes on paper that's specially divided that looks like this sample but on a full-sized sheet of paper.

As you're going through an AWAI program (like The Accelerated Program) or attending an online training (like the LIVE Ultimate Accelerated Copywriting Companion Series), here's what you do:
Start by writing brief notes about what you're learning in the main section. Include the most important ideas in that column.
When you're finished, add the key points of what you've learned into the far-left column.
When you're done there, write a one or two sentence summary of the lesson in bottom section. This is a good place for your "10-year-old lesson."
Here's a sample: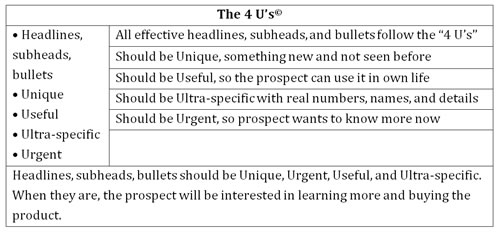 Simple, no? I wish I'd known about this when I was studying about copywriting. I hope you'll try this strategy when you're studying the copywriting secrets and strategies from AWAI.
Download a PDF template for taking your own Cornell Notes, in either Letter size or A4 size.
I'd love to hear if you've used Cornell Notes before or if you're planning on using them now, so leave me a comment below.

The Professional Writers' Alliance
At last, a professional organization that caters to the needs of direct-response industry writers. Find out how membership can change the course of your career. Learn More »

Published: January 16, 2017