Circle of Success Member Leverages LinkedIn to Create a Steady Stream of Copywriting Jobs
As a Fundraising Copywriter She Helps Others as She Enjoys Her Ideal Writer's Life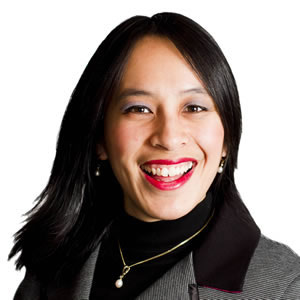 June Steward
June Steward had started work as a freelance copywriter, specializing in fundraising. It was going okay. But then something clicked that ensured she had a steady stream of clients willing to pay her top dollar for copywriting jobs like direct mail, email copy, web copy, and newsletters.
What made the difference?
"Apart from learning all I could about direct response copywriting, the biggest factor in our success was a lot of Dan Kennedy's material about building a client feeder system. I spent a lot of time in the early years getting my system in place and now I'm pretty much booked all year round," says June.

"I also try to get clients that will provide repeat work. If I can see a gap in projects coming up in six months, we just go back to working the client feeder system and something always comes up."
It took years to get to this point, says June, who adds that always looking for better ways to serve clients has also proved essential to landing copywriting jobs consistently.
"It's always a buzz when your copy increases income or response rate (or both) for a charity. I've had one direct mail pack that quadrupled appeal income for the client. That doesn't happen every time though," says June.

"It was also a great feeling when one client rang up to tell me that a donor had made a $200,000 gift. Although I can't claim all the credit as the CEO did his bit in building up a relationship with this major donor, while the fundraising team and I developed a great offer and I wrote the pack that prompted the donor to respond."
June truly believes in the causes she writes about.
"I think a lot of people want more meaning from their work. And there's a lot of meaning in copywriting to save girls from child sex slavery, or to provide new treatments for cancer patients, or to give a poor family in India a livelihood, or to provide emergency relief to homeless people," says June.
Aside from copywriting jobs, June also develops fundraising strategies for various charities and does in-house training and mentoring in fundraising copywriting.
Becoming more a consultant than copywriter is a great way to boost your profile among clients – and boost your income.
Of course, such an effective client feeder system did have an unintended effect. June was flooded with work … almost too much to handle. So she decided to hire someone to help her manage her writing business. Fortunately, she didn't have to look far.
"I had so much work coming in and was doing really crazy hours to get everything done. We had talked about my husband joining the business one day but then it just happened a lot quicker than anticipated," says June.

"I needed the help and he wanted a change! So now he does all the admin work, the invoicing, the scheduling, and assists with research. He also does a lot of the marketing, uploading blog content, and working the client feeder system when needed!"
June and her husband, Ian, primarily use the business social network LinkedIn to generate new copywriting jobs.
"I look for people working in my niche on LinkedIn and if they accept an invitation to connect, I will send a message asking if they use copywriters like me. I get enough hits from that to keep me going," says June.

"Also, even if the prospect says no, I usually ask if I can touch base with them in another three to six months. I've only ever had one person say no — and that way if a gap is coming up in the schedule, I have a list of prospects who have already given me permission to contact them.

"I also run my blog www.junesfundraisingletter.com and post content from that on LinkedIn Pulse. So prospects in my network will see that content, which is hopefully of use to them and also showcases my expertise. (Although I admit that I don't post as often as I should!) After a while they get to know me."
June and Ian are making more than they ever did from their salaried jobs. They're working hard. There are some long days. But it's worth it to enjoy all the benefits of the writer's life.
"It's not a picnic as we work pretty hard but I do get to pick my hours. I get to turn up to most of my daughter's school events. I can have lunch with my husband in our back garden. I can squeeze in some exercise during the day if I need to," says June.

"I also find I love not being involved in a lot of office politics. And meetings! In my last salaried job, it was not unusual for me to be in back-to-back meetings from 8.30-4.30pm. I don't have that any more, thank goodness!"
A great living, fulfilling work, and a totally new career and life for herself and her family … now that's the writer's life. Well done, June!

The Professional Writers' Alliance
At last, a professional organization that caters to the needs of direct-response industry writers. Find out how membership can change the course of your career. Learn More »

Published: January 26, 2017