An Invitation to Steal Clayton Makepeace's Advanced Copywriting Techniques Persuading Prospects to Buy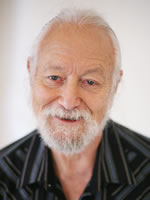 Will Newman
Yesterday, we talked about effective ways to improve your copywriting skills through practice. (Click here if you missed that essay.)
I told you then you couldn't do better than studying Master Copywriter Clayton Makepeace to improve your writing … and success.
Well, today and for the next two days, I'm going to give you some of Clayton's timeless wisdom … pulled straight from his Article Archives: "Advanced Copywriting Techniques Persuading Prospects to Buy" and "More Advanced Copywriting Techniques Persuading Prospects to Buy."
To get our discussion started, let me quote Clayton's lead:
"Over the years, I've tried to teach lots of folks to write sales copy — and not all of them have gone on to be stellar successes.

"One of my most spectacular failures had a Ph.D. in English Lit. Another was a crackerjack newspaper reporter. Still another had penned a best-seller and now wanted to try her hand at writing sales copy.

"Looking back, though, it wasn't their fault that they couldn't 'get' it. It was mine. I should have been flogged for hiring these 'great writers' in the first place.

"See, I didn't need great writers. Put simply, I needed PERSUADERS."
What makes good persuasive writing?
Using techniques Clayton dubbed his 'Suasion Strategies. Here are the first three …
Clayton's 'Suasion Strategy #1: The Logical Argument
Clayton's first persuasive writing strategy appeals to the logical, cognitive part of your prospect's brain. He calls this an "If-this, then-that" technique. It's the one — Clayton reminds us — you used to persuade your parents to let you get your first car.
"Gee, Dad, if I just had my own car, you wouldn't have to pick me up after school, or take me to the library, or to swimming practice. I could even help mom with the grocery shopping!"
To make this argument work, you must start from a mutually agreed-upon fact or belief. From there, you build on one rational step after another until your prospect sees your proposal as the only logical conclusion.
These steps must be small enough so your prospect follows them easily. But they should also allow your prospect to get excited and see the benefits you're offering.
Clayton gives an example in his article of a four-step logical argument to support his sales argument for a newsletter on gold investments. (I'll share the link in a moment.)
Clayton's 'Suasion Strategy #2: The Scientific Demonstration
Clayton characterizes logical arguments as "little more than thought experiments — where you can steer your prospect to the desired 'ultimate conclusion' by simple reasoning."
This form of persuasion works best with prospects with some knowledge of the subject … like investors who know how and why stock prices move.
But what about prospects lacking that basic knowledge and understanding?
Trying to explain basics turns your promotion into an educational thesis … a boring one, at that!
Alternative health is a good example of where logical arguments break down.
In this case, Clayton suggest letting science prove your points.
For example, many nutritional supplement users are superficially savvy about "vitamins, minerals, amino acids, and herbs that help lower blood pressure, shrink prostates, ease joint pain, even free you from halitosis, B.O., and the heartbreak of psoriasis."
But few really understand how these natural medicines work.
And it's unnecessary for them to understand that if you can cite Harvard medical or scientific studies. Or if you can get a Nobel Prize winner to support your claims.
Once again, Clayton goes into much greater depth on this point. So, when you're done here, check out his essay.
Clayton's 'Suasion Strategy #3: Presentation of Proof Elements
Logical arguments and citing scientific/medical studies appeal to the logical parts of your prospect's brain.
While important, these types of proof only touch your prospect's emotions briefly … if at all. (And you know how important harnessing emotions is!)
One technique for persuading your prospect of the effectiveness of your product — while touching the emotional part of his brain is …
Well, Clayton says it best:
"Still, when it comes to persuading prospects of the effectiveness of your product, few things are more effective than testimonials. And when I say 'testimonials,' I'm not talking just about 'Thank-You' letters from customers. There are all kinds of ways to present these proof elements to prospects — limited only by your own creativity …"
Clayton describes different creative approaches to testimonials. Here's my summary. (But of course, Clayton gives much more detail in his essay.)
Case histories …
Longer-form stories written customers …
Interviews with your spokesman …
Mock "articles" …
Real-life press clippings …
Statements by well-known experts …
And of course, the more typical testimonials
Clayton goes on to describe how you, as the copywriter, can get remarkable testimonials from customers to support your persuasive writing efforts.
Just how powerful are testimonials?
Clayton wrote a 24-page tabloid promotion that's about 80% testimonials. The client mailed more than 10 million copies — and made a huge profit.
Tomorrow, we'll go on to learn Clayton's final three "Suasion Strategies."
Until then, let us know your thoughts on these first three techniques and how they can power your copywriting.
Deadline Approaching: While it's great to learn these techniques from Clayton in these essays, there's an even better way to learn more about copywriting persuasion techniques and that's learning them from Clayton himself. Right now, you can join his Mastermind Alliance and when you do, you'll get hot seat critiques of your copy by Clayton, sneak peeks at projects he's currently working on, and the chance to be hired to write for him. If you are the slightest bit interested, you'll have to act fast. Enrollment is only open for the next few days. To learn more, go here now.

The Professional Writers' Alliance
At last, a professional organization that caters to the needs of direct-response industry writers. Find out how membership can change the course of your career. Learn More »

Published: January 10, 2017