Circle of Success Member Excels in Copywriting Job and Secures Glowing Testimonial From Client

It's the Perfect Way to Attract Even More Freelance Work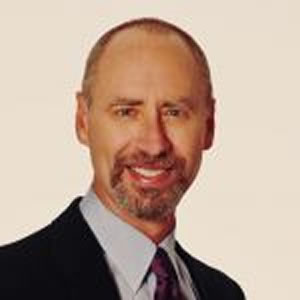 Mike Connolly
Securing testimonials from past clients happy with your work is a key part of landing new copywriting jobs and growing your freelance business. Like in copy, this "proof" will help convince new clients to buy the product on offer … your services in this case.
And, as Circle of Success member Mike Connolly has found, getting praise from a client is always a great feeling too!
Mike's most recent testimonial came from a client who has a membership program for people with ADHD, including monthly webinars, group coaching calls, and more. For this copywriting job, Mike was tasked with writing a sequence of three emails to be sent to the client's current list of about 17,000 subscribers.
Here's some of what the client said in a video testimonial. (And, of course, Mike has included it on his freelance website. You can find the full video here: www.strategiccopy.com/testimonials.)
"I loved them. I think you really captured the tone I wanted you to put in there … I think you were able to speak directly to my audience … It's going to be a great campaign."
It's no wonder Mike got great feedback when you consider his thorough approach to writing this copy.
"I started by reviewing the client's website and other materials she'd sent me, then asking her lots of questions about her ideal subscriber. We created an avatar, named her 'Patricia,' and discussed the things that worry and frustrate her, what keeps her awake at night, and what she would love to have solved in her life that my client can solve for her," says Mike. "From understanding this avatar as a real person as well as how my client typically relates to her, the messaging flowed naturally."
Awesome tip there, Mike. Keeping your client's prospect in mind like this to guide your copy can only help make it more effective and powerful. Something to keep in mind for any copywriting jobs you work on.
Mike had met this client at a three-day business building event run by the sales and marketing company Infusionsoft.
"My client was an attendee at the December 2016 Infusionsoft Implementation Accelerator. Business owners come to work for three days on a specific set of sales and marketing goals. Infusionsoft provides a team of creative services professionals, including a copywriter (me, in this case), graphic design, web developer, video crew, PPC and SEO specialist and social media expert along with a project manager and support team for each business," explains Mike.

"Ever since I became an Infusionsoft Certified Partner in 2012, I've been invited to write copy for these events. They pay me to fly in to their headquarters in Phoenix for three days for each Accelerator. It's always an intense, fun gig and occasionally leads to more business with the business owners attending."
Of course, this is just one of Mike's recent clients. He's been busy since he first hung out his shingle as a freelance copywriter in 2011. Just recently he wrote marketing materials for a new smartphone app, articles for a email newsletter for IT professionals (ghostwritten), a postcard for a real estate broker, an entire website on eye health, and more.
For Mike, the writer's life is about more than income — it's quality of life.
"I have some big financial goals, including getting back to where I was before my real estate investing company tanked during the great mortgage meltdown of 2008," says Mike.

"Perhaps more importantly, the flexibility of freelancing enables me to care for my younger son who has a long-term disability. I'm able to be there for him when he needs me. That and the freedom to call my own shots in a business of my own, along with the virtually unlimited earning potential in copywriting are probably the main things that I love about the writer's life.

"Besides, as someone who has pounded nails, tarred foundation walls, and hung fiberglass insulation for a living, I think I can say without hesitation that writing is not the most unpleasant occupation on the planet … ;)."

The Professional Writers' Alliance
At last, a professional organization that caters to the needs of direct-response industry writers. Find out how membership can change the course of your career. Learn More »

Published: January 10, 2017