The Secret of Oak Island Isn't Buried Treasure, It's Copywriting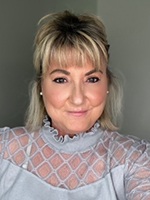 My television guilty pleasure
A 200-year search for hidden treasure
A show about nothing that captures your attention
They must hire copywriters to write each episode
Here's your chance to become a copywriter
My husband and I have a few television shows we watch regularly that I confess have become our "guilty pleasures." One is The Curse of Oak Island, which airs on the History Channel.
Maybe you've seen it? It's the story of two brothers, Marty and Rick Lagina, who have been searching for a lost treasure that was buried on the island almost 200 years ago.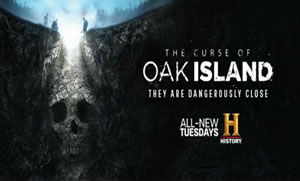 Now, there is no definitive proof a treasure exists. The story of buried treasure dates back to 1795 when a young teenager named Daniel McGinnis was wandering around the island and stumbled upon a massive circular depression in the ground.
The branches of a tree directly over the depression looked like they had been used as a pulley. With nothing more to go on, except for a wild imagination, McGinnis figured there's got to be something of value buried there … like treasure.
Now to be fair to McGinnis, rumors had circulated among people living near the island that one of Captain Kidd's colleagues had sailed to Oak Island with a booty of gold he intended to hide from his mates.
With the help of a few friends, McGinnis dug down several feet into the center of the depression, finding mostly odd pieces of wooden logs. They searched for about eight years, but eventually gave up. When their story appeared in local newspapers, other treasure hunters took up the search.
To date, the most "treasure" that has been found in the area, now called The Money Pit, are the logs uncovered by McGinnis, some small fragments of a gold chain, a few coins, and a large stone with a cryptic message written on it. Oak Island experts who have attempted to decode the message say it reads: "Ten feet below 2 million pounds buried."
Many people have tried to find the treasure but to no avail. They've mostly failed because each time they dig, the area fills up with water. Many Oak Island believers think the flooding water is part of an elaborate booby trap system to prevent anyone from finding the treasure.
But booby trap or not, Marty and Rick haven't stopped hunting for the treasure. They've been at it for almost four years, digging to a depth of almost 170 feet. They've spent millions of their own money, even buying up most of the parcels of land on the island.
Now while on the surface, the show is about a treasure hunt, in many ways, it's really a show about nothing. By that I mean, in each episode so far, the two men have not found anything substantial that suggests there is indeed a treasure buried on the island.
What I've come to like about the show and why I'm sharing this with you, Dear Copywriter, is the way each episode is narrated. I don't know who writes each show, but I'm convinced they have copywriting training behind them.
You see, whenever a commercial break is near, the narrator manages to captures my attention with the way he sets up the next segment.
Most are curiosity driven and as you know, curiosity is a powerful way to capture and keep your reader's attention. The narrator will often say things such as, "When we return, will Rick and Marty finally find the treasure they've been desperately searching for?"
Or he might say, "Legend says seven must die before the treasure is revealed. Have the brothers escaped the Island's death prophecy?" Meanwhile, the trailer shows a large piece of equipment about to fall over, possibly crushing one of the workers.
After each episode is over, I swear to my husband I'll never watch another one again. But then, that darn narrator draws me back in with highlights for next week's show, "Watch next week as Rick and Marty meet with an expert who reveals the stone symbols are secret messages from the Knights Templar, putting them one step closer to solving the mystery of the hidden treasure."
Your takeaway for today: Curiosity is a powerful way to capture your reader's attention. If your headline doesn't appeal to your reader's curiosity, rewrite until it does.

The Professional Writers' Alliance
At last, a professional organization that caters to the needs of direct-response industry writers. Find out how membership can change the course of your career. Learn More »

Published: January 16, 2017