Why I Keep Coming Back Every Year. And Why You Should Join Me.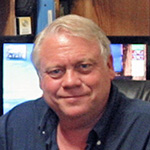 Steve Maurer
In the chilly, wee hours of Sunday, February 26, 2017, I'll quietly slip out to the Buick and head north to Northwest Arkansas Regional Airport.
At the terminal, I'll unload my luggage, and give Mary a big hug and a kiss goodbye.
Waving as she pulls away, I'll begin the four-hour journey that takes me to a runway at Austin-Bergstrom International Airport and then to the Hilton Austin Downtown for AWAI's Web Intensive.
Again.
For the third time.
What draws me back?
Well, first let me say … I love the AWAI Bootcamps. (This year was my third Bootcamp as well.) They're intense. Hundreds of copywriters — newbies to veterans — descend on Delray Beach to learn, connect, and celebrate.
It's an amazing, encouraging, powerful event.
But …
… Web Copy Intensive is different.
For me, it's even more intensive because of the intimacy.
With only 59 fellow attendees, it's a completely different atmosphere. There's more one-on-one time with the speakers as they teach us the nuances of web writing and Internet marketing.
You listen to them … but they listen to you as well.
Every year I've been there, I've personally talked to my online writing heroes.
In 2015, Bob Bly, the first person I studied for Internet copy, was there.
And Brian Clark of Copyblogger fame whetted my appetite for all things online.
Brian will be back this year. And I'm going to screw up enough courage to talk to him even more. Time for another heart-to-heart with this "Rainmaker" of content marketing.
Another reason I keep going back to Web Copy Intensive?
The Agenda changes every year.
While attendees always learn web copy basics, each year the expert presenters teach new concepts and new training on current Internet trends. The Web is in a constant state of flux.
And so, the training adapts to keep us up-to-date.
Just like all AWAI programs, Web Copy Intensive is a living program.
Never just "second verse, same as the first." This live event provides cutting-edge web copywriting training to keep attendees at the top of their game.
Because of that, my income from online writing increases every year. Not just by hundreds of dollars … but, by thousands.
But wait, there's more. (Of course!)
It's not just a note-taking session. No way!
You're assigned a Copy Chief.
Why?
Because you don't just take notes … you write real web projects for review and critique.
I've had my copy reviewed by the best in the business. And that's worth the price of admission, all by itself.
Separated into smaller groups, we discuss the assignments and help each other. We submit our individual work to our Copy Chief for evaluation and suggestions.
Because of this intense scrutiny and review, my web writing style and effectiveness improves continuously.
Few events give you that level of hands-on training. Large conventions and conferences can't. Most online training programs, outside of AWAI, don't.
The personal coaching for my work is invaluable. No way to put a price tag on it. And it's just one more reason — probably the biggest reason — I keep coming back every year.
And, just so you know …
Web Copy Intensive is already "in the cards" for 2018.
Even though I haven't left for the 2017 Web Copy Intensive yet, I'm sure to be one of the first sign-ups for the next event as well.
So, in the chilly, wee hours of a Sunday in February 2018, Mary and I will quietly slip out to the Buick, head down the street, hop on the Interstate, and turn north …
One more time. But not the final time.
Published: January 4, 2017