Why Marketing Junkies Fail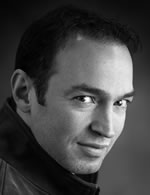 Ben Settle
Once upon a time (last week), I asked my friend Shane Hunter:
"Shane, what else can I teach my marketing 'junky' minions? Why is it they still struggle even though all the 'secrets' are out in the open, easily learned — much of it free? And this goes double for people who own all the products telling them exactly what to do. Why, Shane? Why? WHY???"
To which he replied:
"Because, elBenbo, they spend too much time on Facebook in groups with other 'marketers' and 'copywriters' instead of where their markets hang out. Because they're still worried about what perfect prose they should write for that first magical email that they for some reason think will make or break them. Because they take the advice from fellow noobs who don't know jack but like to talk a tough game — then wonder why the advice doesn't convert. Lastly? Because not everybody can be you and me, Ben. That's part of what makes us so humbly magical."
I had to agree.
(Especially with the last sentence … )
If you are someone who struggles, Shane just told you why.
You don't need yet another new product.
You don't need to keep stalling.
You don't need to be in yet another group.
Simply start talking to your market (not other marketers and copywriters), stop obsessing over trying to be perfect, ignore the goo-roo fanboys, and create (or find) an offer, put up a sales page, build a list, and start emailing it every day.
Then, sell those buyers something else.
It ain't rocket science.
In fact, it's pretty simple.
(If you don't complicate it.)

10-Minute Workday
If you want to be a well-paid writer without having to land clients or spend hours every day working on your business — Ben Settle's 10-Minute Workday shows you how to create an easy email business. Learn More »

Published: January 30, 2017