The Seven People Who Can Launch Your Copywriting Career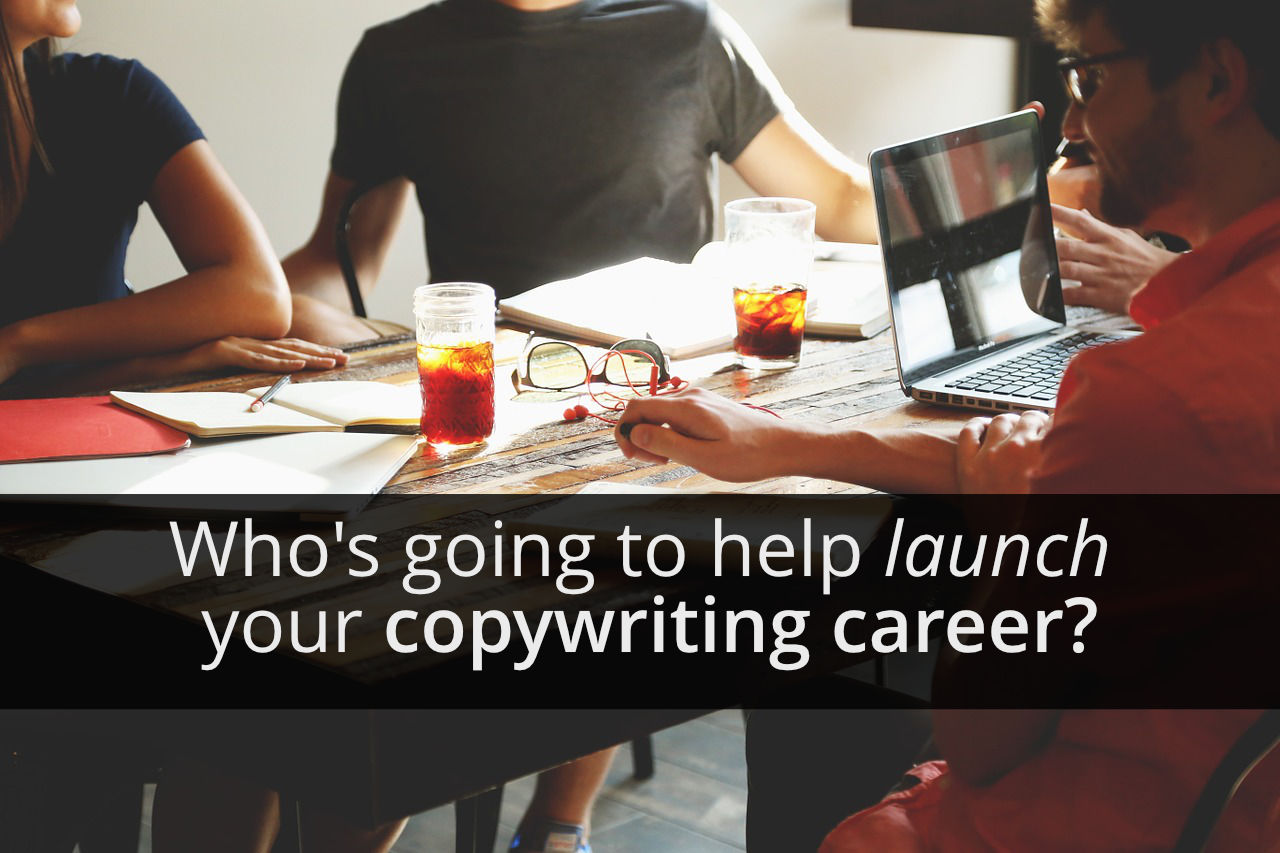 In your copywriting business, getting to know the right people is as important as developing the right skills. As they say, "It's not what you know, it's who you know." Today, let me introduce you to seven people who can launch your copywriting career.
Your Copywriting Career Begins with an Introduction
These seven people can be found in any good-sized town. Moreover, you can access these people all over the world through the Internet.
1. The Creative Director at an Advertising Agency
This person is responsible for assigning the copywriting work at the agency and often uses freelancers to get critical jobs done. Creative Directors rely more on freelancers than ever since most agencies cut their creative staff to the bone during the recession.
Furthermore, the direct-response training you received through AWAI is more valuable than ever to these agencies! Copywriters trained by universities and through the agency system itself have tended to focus on branding … and today's clients are requiring the measurable results direct-response copywriting can provide.
2. A Busy Web Designer
This person isn't the web designer who advertises $299 websites on Craigslist. We're talking about a professional web designer who has a high volume of well-paying clients. These clients will often need content for their sites, and the designer knows HTML programming, not copywriting.
When you build a relationship with this web designer, you're offering him a valuable service to pass on to customers. It is a win-win situation all around.
3. A Good Graphic Designer
High-end freelance graphic designers know their designs are only as good as the copy that accompanies them. They often do not have a reliable copywriter to refer their clients to.
Find a designer who shares your philosophy about words and art. Once you find such a person, you are golden. Cross-promotions with this person are invaluable for both of you! Make sure you refer the designer to your clients who need graphic design.
4. Your Local Printer
Printers are often asked for referrals to good writers. Because printers produce so much marketing collateral, including brochures, signs, flyers, catalogs, sales letters, and more, there is a world of opportunity here.
Stop by the local print shop and ask if they ever use or recommend freelance copywriters. Be sure to bring a selection of your samples and some business cards with your web address printed on them.
5. The List Broker
A list broker is a professional who sells mailing lists — names and addresses — to people wanting to send direct mail or email campaigns. This is a valuable contact for you if you're a direct-response copywriter, because a list broker is a direct connection to the big marketers who send thousands of letters daily.
List brokers exclusively deal with clients in the direct-response industry. All of their clients are your clients. They're often asked if they've heard of any up-and-coming copywriters, so getting on their radar can be invaluable.
6. The Local Networking Group Coordinator
When you are new to a networking circle, let the coordinator know who you are and whom you are looking to connect with. This can mean the difference between standing behind a potted plant and making valuable connections at an event.
Whether it's your local Chamber of Commerce or a privately run networking organization, provide value in the form of volunteering your services, being helpful before the event, or just being a friendly face. This can often go a long way toward getting you some extra introductions. Remember, the coordinators of these events are there to facilitate introductions, so take advantage of this resource.
7. The Conference Coordinator
Any time there's a large conference, there's a vendor's area. These vendors have literature, and that literature needs copy. The conference coordinator knows who the vendors are and can connect you to them.
The way to approach the conference coordinator is to let her know that you can help her with the conference's copy needs, not just to promote the conference, but to help vendors boost their results. Then she will usually refer the vendors to you.
Remember that conferences have a long lead time, so you will need to start a year or more ahead of any conference.
Make These Connections to Boost Your Copywriting Career!
No matter what kind of copywriting career you are trying to launch — long form sales copy, B2B, web copy, or local marketing — there's a person who can help you with that. Just reach out and find the seven people mentioned above. Your career will thrive when you have both the skills and the relationships to make it happen.
Make a comment below as to which of the seven people mentioned in this article you are going to reach out to. By making a public commitment, you are taking the first step in launching your copywriting career.
Need more help launching your copywriting career? See Getting Your First Client: The New Copywriter's Shortcut to Landing Clients FAST … or Marketing Confidence: Learn to Love Marketing Your Business.
Editor's Note: Stacy Fox is an AWAI-trained copywriter in Orange County, CA. Her website is www.StacyFox.com.

The Professional Writers' Alliance
At last, a professional organization that caters to the needs of direct-response industry writers. Find out how membership can change the course of your career. Learn More »

Published: February 9, 2017