How a "Dream Team" Made Me the Copywriter I Am Today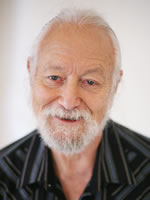 Will Newman
Happy Valentine's Day! This is a great day to tell you we're glad you're here and we appreciate you.
Now, yesterday I told you when I first began copywriting, I made a rookie mistake by not seeking more clients after I got my first one.
(Click here if you missed that essay.)
I know perfectly well why I made this error … and many other rookie blunders starting out. After my mentor moved to southern California, I was on my own. I had nobody to turn to for advice about anything having to do with copywriting.
I didn't feel I could turn to the publishing company I wrote financial copy for. I felt — and I might have been wrong, but I'm not sure — they expected me to know how to write the copy they needed without any help.
I certainly knew I couldn't ask them for advice about the business of copywriting. There were times I deeply felt this isolation.
I've told you before I have a very strong independent streak, so I muddled on.
Yesterday, I also told you I eventually learned the error of my ways in writing for just one client. But I left out an important part that I want to tell you about now.
The "why" of that eventual, delayed decision
The truly big change in my copywriting career came when I took the very first edition of The Accelerated Program for Six-Figure Copywriting. This opened secrets and strategies of strong copywriting for me.
And it also began my association with AWAI and what I can only call my "true mentors."
John Forde. Don Mahoney. Katie Yeakle. And others.
I credit John for providing me with one of the most important secrets of successful copywriting. "Know your prospect."
Of course, I'd learned that in The Accelerated Program. But John shook me out of my perception that I knew what I was talking about by telling me "you'll never be a great copywriter."
But he went on to expand on that startling proclamation. He told me how to become a great copywriter … by getting to know my prospect better than I'd tried before.
Don Mahoney; he guided me through an assignment I've told you about before. His help and advice was so effective, the company I wrote for had to open a second call center to handle the calls.
Katie Yeakle and other members of the AWAI team critiqued copy I submitted to them. Always very positive. Always very supportive. And always right on the mark about how I needed to improve what I'd submitted.
I look back on these "true mentors" and consider them my "Dream Team." A team that helped me grow as a copywriter.
AWAI has also grown since those days. And the people I was fortunate enough to call my "Dream Team" have been joined by others.
One thing I hear constantly from Circle of Success and AWAI members is how impressed they are with the level of support they get from this organization, and I agree.
One crucial lesson I have learned along the way is that my reluctance to seek support and needing to go it alone slowed me down tremendously.
I hope you've learned from my story and my stubbornness.
So, I have a question for you. How much quicker can you achieve the writer's life with your own "Dream Team" to support and encourage you?
Are you like I used to be … reluctant to take support when it's available? Or are you open to guidance and support? If you are open to help, then I have great news. AWAI has just created what I consider to be a 21st century "Dream Team" of experts who are going to help you get your freelance business up and running. When it comes to helping you succeed, no stone will be left unturned. These eight experts come with a combined 208 years of business-building experience with stellar track records to boot. The best news … they're waiting to work with you. The only question you have to answer is, are you in? Take a look at what they have planned by going here.
Remember, please tell us your thoughts by commenting below.
And please come back tomorrow for a big dose of inspiration when my good friend Joshua Boswell tells us something I desperately needed to know when I began my copywriting career — and you may need to know it also.

The Professional Writers' Alliance
At last, a professional organization that caters to the needs of direct-response industry writers. Find out how membership can change the course of your career. Learn More »

Published: February 14, 2017