Hate Writing Long Sales Copy? Great! You're Perfect for This Lucrative Opportunity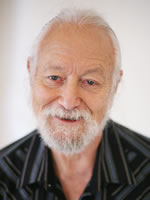 Will Newman
I've mentioned in past issues of The Writer's Life how I got my start in copywriting … which seems about 100 years ago. Well, it was really just a little over 20 years.
But it seems that long ago because copywriting has changed more in the last 20 years than it had in the previous hundred.
When I began copywriting, there weren't a lot of options for copywriters.
You could earn megabucks — and give yourself an ulcer — if you worked at a high-powered, Madison Avenue type ad agency. Or you could go much smaller, give yourself an ulcer, and earn less.
Or you could write space ads, TV ads, radio ads. Or you could write long-form sales letters. Letters like the classic AWAI "Can You Write a Letter Like This One?"
Long-form sales copy is quite lucrative. So, since I had no desire to go the Madison Avenue route, I chose long-form sales copy for my gig. I didn't know I had much choice.
In those days, Business-to-Business (B2B) copywriting sat in its own quiet little corner. It existed, but I knew nothing about it.
Boy, has that changed.
B2B has become hugely attractive for all types of copywriters — beginning and long in the tooth — to make an excellent career. And for several compelling reasons.
Of course, there's the outstanding money you can earn. B2B copywriters can earn top dollar. (B2B Master Copywriter Steve Slaunwhite estimates beginning, trained B2B copywriters can earn over $50,000 their first year!)
It's not just about the paycheck.
But the pay potential ranks probably number three or four down the list of why people want to be B2B copywriters.
I hear the first reason B2B copywriting is so attractive from AWAI members all the time. It goes something like this actual quote from one:
"I know there's a lot of money to be made in copywriting. But I don't like reading long sales copy. And I hate writing long sales copy even more. And digging into the prospects' emotions? No way!"
Matter of fact, much of B2B copy seldom runs more than 2 to 4 pages. It's never about the prospects' emotions. It's about the value the product brings to the purchaser, a business who's actively looking for the type of product you're writing about.
That doesn't mean if you write B2B copy, you'll only be writing 1- to 4-page promotions. Quite the contrary. Steve has identified four different writing categories for B2B copywriters.
And within these categories, you could be writing things like emails, articles, blog posts, newsletters, social media posts, videos, e-books, white papers, and any type of writing that's known as "content marketing."
Another reason B2B copywriting is so attractive besides your day-to-day paycheck? Longevity.
Before the Internet became an essential part of commerce, B2B copywriting was a small corner of marketing.
But with the Internet's huge growth …
B2B e-commerce has exploded.
For example, U.S. Business-to-Consumer e-commerce topped $263 billion last year. Not bad.
But industry analysts Gartner Inc. and Forrester Research Inc. say that U.S. Business-to-Business e-commerce is nearing $1 trillion!
And this will only continue to grow at a phenomenal rate. What does this mean to you?
With B2B e-commerce expanding so rapidly, so are the opportunities for you.
Next week, we're going to visit with Steve Slaunwhite to learn more about today's opportunities in Business-to-Business copywriting.
Until then, comment below and let us know your thoughts about the opportunities B2B copywriting can bring you.

Modern B2B Copywriting
Learn everything you need to know to succeed as a B2B copywriter from marketing your services to writing copy and everything in between. Learn More »

Published: February 3, 2017