Landing a Copywriting Job with Smart Self-Marketing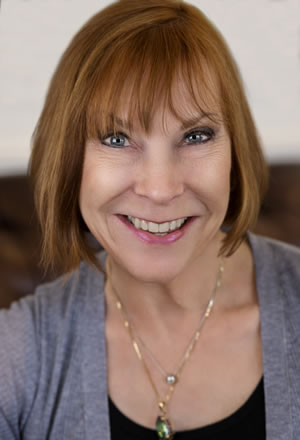 Judith Culp
Circle of Success Member Lands Copywriting Job on Retainer — and Several More Freelance Gigs — By …
Leveraging Work Experience
Networking Effectively
Using Social Media
And More
Like all new freelance copywriters, Circle of Success member Judith Culp was in search of clients. She decided to leverage her experience, and it's paid off in several exciting paid projects, including an ongoing copywriting job.
Her background in the spa industry guided her to picking spa wellness travel as her niche. And this work experience also showed her where to start prospecting to land new clients. Smart networking sealed the deal. By the way, using skills and expertise you've picked up during your life, whether at a job or in a hobby, is a great way to start your freelance career with a bang.
"I looked at all the different associations in the spa industry and considered their demographics. One association jumped out at me. Their members would cover all aspects of my niche. I joined as a service provider," explains Judith.

"I made myself visible by attending their annual conference and networking. I used LinkedIn to make connections. I posted my work, cross-linking it to Twitter, my Facebook business page, and my website. A few days ago I got an email looking for contributors to a project for their magazine. I jumped on the opportunity and responded."
For this copywriting job, Judith will be writing monthly articles for upcoming issues of this association's magazine. She'll be "edutaining" their readers about marketing, and the business of wellness. It's a steady paycheck — a retainer. But it's also a great opportunity to get her name out there to other potential clients.
"The articles will put my work and ideas in the hands of their members. The value of that is huge," says Judith.
This recent retainer project follows on the heels of other recent freelance copywriting jobs. She's been working with two manufacturers who supply products to the spa industry. And at Bootcamp 2016, Judith met a Job Fair exhibitor named Jeremiah Magone, who was recruiting copywriters for his agency. She remains part of his team, writing copy in the hospitality niche.
"It was a tight match with my niche. I did the spec and made his team. It's an exciting opportunity," says Judith. "The threads are coming together. Hotels, spas, wellness, travel."
As if that wasn't enough, Judith has also used her copywriting skills to boost sales in her own businesses.
"I've written for years for my own distributing firm also in the spa industry. Last year my writing increased our gross sales by 26%. Improved marketing writing skills was the only change," says Judith.

"Besides my freelance writing website, I added a travel-related blog website. I'm working to list build and monetize. We took a business-focused trip to England and Wales. In 21 days we visited 19 spas and hotel properties. I've been busy doing reviews and blogs."
By June of this year, Judith plans to have replaced her income from her day job with freelance work. The satisfaction she gets from the writer's life will also be a big pay-off.
"It's exciting. I've written for a long time but there wasn't much pay," says Judith. "Now I'm starting to see that change. I love the flexibility. I love telling the stories. I love helping others succeed. Their success will lead to mine. Win-win."
Launch a Booming Writing Business in 30 Days!
AWAI's brand-new Virtual Business Building Intensive will take you step-by-step through building a complete freelance business … one that's up-and-running and attracting new clients and paying projects … in 30 days flat!
Limited spots are available due to the hands-on, interactive nature of this event.

The Professional Writers' Alliance
At last, a professional organization that caters to the needs of direct-response industry writers. Find out how membership can change the course of your career. Learn More »

Published: February 12, 2017