Meet Our Newest In-House Copywriter Tim Matassa!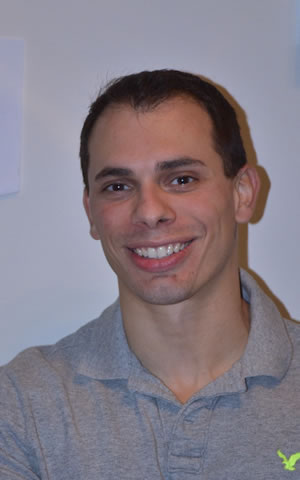 Tim Matassa
I'm thrilled to announce our latest addition to the copywriting team …
Many qualified candidates applied — and the team worked diligently to review each and every submission. But after narrowing down the list, the team sent me the name of the finalist and I had to laugh.
Once again, the "winner" was someone I had met the year before at a Web Intensive. Only this time, I wasn't the one doing the hiring.
Just like our most recent in-house writers Jen Adams and Rae Robinson had done in years past, Tim had traveled to the 2016 Web Intensive to get professional-grade training in writing for the web.
Congrats Tim — looks like the training paid off! I can't wait to start working with you.
Tim is psyched, too …
"I've had this job in mind for over two years — long before it even became available. After getting to know the company and the people here, and visiting Delray Beach for the past four Bootcamps, I fell in love with the idea of living and working here full-time," says Tim.

"And I'm also incredibly grateful for the opportunity. There are so many members, just like me, who want to work with AWAI. So it means the world to me that they chose to bring me on board. And, no matter how great my training has been so far, I know I'm about to get the best copywriting education imaginable from working, day in and day out, with this amazing team of experts.

"I can honestly say AWAI changed my life. Now, I'll have the chance to write copy that persuades others to make changes that'll bring them happiness and freedom. Helping other people change their lives for the better is one of the most fulfilling things a copywriter can do."
Stay tuned to hear from Tim in the coming months …
And if you're interested in joining Tim as a full-time, in-house writer, you can get all the details here.

The Professional Writers' Alliance
At last, a professional organization that caters to the needs of direct-response industry writers. Find out how membership can change the course of your career. Learn More »

Published: February 23, 2017