How to Raise Your Rates with Existing Clients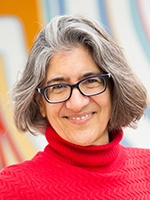 Ilise Benun
When you start your own freelance copywriting business, it's perfectly normal to charge lower rates than you will later, whether because you aren't sure what to charge or because you don't have the confidence yet to charge more.
I repeat, that's normal.
However, as you grow, you begin to master your skills and improve your process. You'll start increasing your prices and be more selective about with whom you work.
Your first clients, naturally, pay less than later clients. (In fact, the best way to raise your prices is to charge a little bit more to each new client, until your prices are where they need to be.)
But if you're still working with some of those early clients — or if you never increased your prices from when you started — your existing clients are getting a really good deal. And you, not so much.
So, what can you do? How can you increase your prices with people who are used to paying less?
Well, it depends on whether you want to keep those existing clients or replace them with better ones.
It's like leaving home. We all have to do it at some point. And although we're probably attached to that first batch of people, those relationships are probably also fraught with the mistakes you made as a newbie, so they carry some baggage.
Or, if you look at it from a capitalist perspective, you can't afford to keep the clients you've outgrown.
To grow, you need to leave them behind. And you can do it in a very nice way.
If it's time to make the break with clients you've outgrown, you simply let them know your business is growing and you'll no longer be able to work with them. But you do have resources to recommend. (AWAI can help with that.)
Don't try avoiding this conversation by raising your rates in the hopes they walk away. This can backfire. They may agree to your increase and then you're back where you started. You either have to tell them the truth (that it's time to move on) or continue working with them, at least at a higher rate.
To raise your rates with existing clients you do want to continue working with, try this:
For those who aren't able to pay more, the best approach is to let them know your other clients are paying more and you can no longer afford to work at the low entry-level rates you started at.

Assure them you will not leave them high and dry. Offer to find another resource to replace you. Let them know you have excellent colleagues you can refer through AWAI, so they can find the best resource for themselves.

For your existing clients who can afford to pay more, the best strategy is to negotiate the increase with care and attention on a case-by-case basis.

It's up to you to initiate this conversation. Remember, it's a conversation, not a confrontation. You're not delivering an ultimatum. Instead, you're proposing to decide together how to handle this.

Here's some language to use. "Most clients are paying X now, but your fee hasn't increased in Y months or years. So, I'd like to bring you more in line with my current fees. What would be fair to you? What can you afford? Let's talk about it."

Don't do this via email — although you can use email to bring the issue to their attention. When you do come to the proverbial table, there are no surprises. They'll have time to think about the options. And you will, too.
For the future, avoid putting yourself in this position in the first place. Make it a habit to increase rates a little each year.
In fact, you should make it part of your communication strategy.
When someone asks for a price, tell them, "Here are my 2017 prices." This implies they'll be higher in 2018 and after. That way, it won't come as a shock. You're setting the stage from the beginning. In fact, it will be expected.
Try it, and let me know how it goes …

B2B Writing Success: The Complete Guide to Making More Money as a Top B2B Writer
The business-to-business industry is desperate for trained, professional writers. Learn to write solid B2B copy, land more clients, and be constantly in demand. For beginning and advanced writers. Learn More »

Published: February 10, 2017