Retainer Clients Take Timing Out of the Equation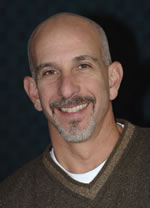 Michael Katz
Let me ask you a question. Are you planning on buying a refrigerator today? How about a phone … or a root canal … or a new pair of underwear?
I may not know you, and yet I'm confident the answer to these questions is No, No, No, and Watch it, mister. Interestingly, I'm also quite confident that sooner or later, you will purchase all four.
The difference, of course, is timing — we all need to buy or replace these things eventually, just probably not right now.
When it comes to selling your writing services, timing plays a huge (some might say, refrigerator-sized) role in your success. It's way easier to sell something to someone if they are already in need of it.
Consider the example of my local Toyota dealer. Our three-year lease on a Highlander runs out next month and these guys have been calling weekly. They're doing whatever they can to convince us to walk away from the car and give it back to them.
I've found their eagerness puzzling. So, I called my friend Steve, who owns an auto dealership on the other side of the country, and asked him for some perspective. He sized it all up immediately:
"It's partly because they believe the car is worth more than what the buyout price is. But it's also because they know that if you turn that car in, you are in the market for a new vehicle right now."
Nearly everybody buys a car; most people don't buy one today. Toyota knows that in a few weeks, I'm not most people. If I turn that car in, I need a replacement right away.
As a freelance writer, unfortunately, that degree of prospect timing insight is rare. Because, while plenty of companies need writing help in all kinds of ways — websites, special reports, books, white papers, etc. — it's tough to determine who needs what and when before the fact.
And so, you necessarily spend time — a lot of time — chasing lots of people, hoping to find prospects who are ready, now.
But what if we could remove timing from the equation? What if, instead of hoping our sales pitch falls on the right ears on the right day, we took some steps to sell services that repeat, month after month after month?
I hope you've guessed by now that I'm suggesting you offer monthly email newsletters as one of your service offerings.
With newsletter clients, once they sign on, and assuming you do good work and they're happy with it, they'll stay with you for months and maybe years.
As of this writing, for example, I've got two different retainer clients whose newsletters I've been publishing for over 15 years. That's a lot of monthly payments … over 320, in fact! Month in and month out.
Now, instead of chasing the work, you're simply doing it.
Instead of looking for new clients all the time, you just take good care of the ones you already have.
Instead of watching your income (and workload) fluctuate wildly every month, you have a predictable, steady stream of revenue coming your way, courtesy of your retainer clients.
The truth is, when you think of it that way, having a revenue model for your business that isn't retainer-based doesn't make a whole lot of sense.

Creating Email Newsletters for Professional Service Firms
Imagine enjoying the writer's life — the freedom, the pay, the satisfaction of helping businesses — while writing short, fun content. Discover a little-known-but-extremely-profitable writing niche. Learn More »

Published: February 27, 2017