Why Self-Reliance is Overrated in Copywriting Success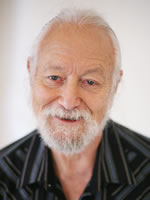 Will Newman
Self-reliance is overrated!
Don't get me wrong. Being self-reliant can be important in achieving copywriting success.
But it can go too far.
Let me use my own life to explain.
My sister and I were raised by a strong-willed, dedicated, self-reliant single mother. She had to be.
My father provided little support for us. So, when my mother was 50 years old — I was nine — my mother went out and found work. Not an easy job for a woman her age in those years.
She taught my sister and me the value of relying on oneself. It's a lesson I learned too well. During my professional life as a biochemist and later as a teacher, I felt I had to know everything I needed to know to succeed at my work.
This meant I felt if I turned to others for help, I was showing weakness.
But this over-active self-reliance took its toll.
I've spoken about my first foray into copywriting, and you may remember I mentioned I received The Accelerated Program for Six-Figure Copywriting when it first came out. I also told you it sat in the box on the floor in my living room for over a year before I looked at it seriously.
Why would I do that?
As I look back on my foolishness in waiting to use this valuable resource, my sense of self-reliance was the culprit. I was reluctant to turn to The Accelerated Program to help improve my skills. I felt by then, I should know everything I needed. But once I did look at it, The Accelerated Program propelled me into a successful copywriting career.
I learned my lesson with that foolishness.
Since then, I've learned the importance of accepting guidance from people who are experts in their field.
The first copywriting expert I learned from was John Forde. He taught me the importance of getting to "know the prospect intimately" so I could write effective copy.
The next expert who had a huge impact on my copywriting success was the late Don Mahoney. He coached me on an early assignment. As with all beginning copywriters, I wanted him to love it. But he made suggestions which I followed, pushing down that self-reliant streak I felt popping up.
How did the copy do? It did so well, the client had to add an additional call center to handle the calls.
I'm still relying on experts.
In writing these essays over the years, I rely greatly on my own research. But when it comes to areas I have little expertise in, I know I need to turn to experts who know more than I do.
I wouldn't have done this 20 years ago when I was stuck in my self-reliance mode. But now, it's a whole different story.
I readily turn to experts in niches that are somewhat foreign to me like content marketing, social media, or Business-to-Business.
I've learned a ton from experts like Nick Usborne, Gordon Graham, Ilise Benun, Ben Settle, and Steve Slaunwhite.
For example, Steve's been irreplaceable in helping me understand B2B copywriting so I can pass that information on to you and know I'm accurate in what I tell you.
So, my advice to you is, don't make my mistake in being too self-reliant. Don't ever hesitate to call on experts when you need to learn something important in your quest for the writer's life.
Does the story of my own foolish self-reliance ring a bell with you? Comment below to let us know if it has. Or tell us how turning to others has helped your quest for success.

The Professional Writers' Alliance
At last, a professional organization that caters to the needs of direct-response industry writers. Find out how membership can change the course of your career. Learn More »

Published: February 1, 2017