Wallets, Bank Cards, and Your Success in The Writer's Life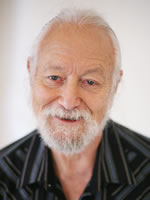 Will Newman
Linda, my life partner of 46 years, laughs about "men and their wallets."
She's decided men hate giving up their wallets.
She's right. My wallet is a tool. After a break-in period, it molds to my rear end comfortably. (I know! I shouldn't sit on it.)
I hang onto wallets until they're falling apart. Then, reluctantly, I replace them.
I had to face facts. Time for a new wallet. I went to a well-known online retailer in search of the same brand wallet I'd had before.
In my search on the Web, I discovered a new feature of many wallets is RFID blocking. Banks have added a chip to bank cards as a safety feature against fraud. But they also make those cards vulnerable to thugs with RFID chip readers. Hence, the need for RFID blocking.
Some models of my preferred brand did have RFID blocking. But they lacked a feature I wasn't willing to give up. Off to the side of the website, an ad for RFID-blocking sleeves caught my attention. 16 sleeves for an excellent price. So, I ordered a pack.
And this brings us to why I'm rambling on about wallets.
Not long after ordering the RFID-blocking sleeves, I got an email welcoming me and telling me I'd made a wise purchase. Not from the online retailer … but from the sleeve company.
The next day, the sleeve company sent a second email …
Your Journey Begins with AbcXyz

Hello Will, Thank you for your order.

This is Robin at AbcXyz. I wanted to let you know your order of RFID-Blocking Sleeves has just left the warehouse, and is on its way to you!

We're here for you! If you have any issues or questions, please let us know ASAP. We'd love to get you taken care of and happy right away!

Please feel free to contact customer service here at any time: Contact Link

We very much appreciate your business. It's our pleasure to help all our customers as fast as we can.

Have a great day!

Warm regards,
Robin
You could have written this email!
I like this company. With so little effort, they won my trust. I'll buy from them again.
It's highly likely that a copywriter wrote this email. An increasing number of companies are using these types of emails to build customer loyalty.
And you could be that copywriter!
Email copywriting, especially for businesses, has grown from a small sideline niche into a huge opportunity for writers looking for an easy, lucrative way to achieve the writer's life.
Here's why this career is so attractive …
Business Email Copywriting Advantage #1
Tons of work in an ever-growing specialty.
Any business with an online presence or website needs email copy … even if they're not using it now.
Emails are the most effective way for businesses to stay in touch with customers … past, present, and future. And the most cost-effective way. So, businesses serious about making more money will email their customers on a regular basis. This need grows yearly.
Business Email Copywriting Advantage #2
Email copywriters are exceptionally well paid.
As a beginning email copywriter, you can realistically charge $100-$250 for each email. Most clients need 3-10 emails at a time. So, you could be earning $300-$2,500+ per project.
And speaking of being a beginner …
Business Email Copywriting Advantage #3
Writing emails is easy to learn.
You're already learning foundational secrets and strategies for copywriting through AWAI. So, you can learn how to write email copy in a week … or less.
Business Email Copywriting Advantage #4
Writing emails is enjoyable … simple … quick.
Most emails take less than an hour to write. And once you get more experienced, you could crank out one in 20 minutes. Why are they so easy? Because …
Business Email Copywriting Advantage #5
Most emails you'll write are short.
Your job as an email copywriter will be getting a potential customer to take an action: click through to a website … sign up for a newsletter … build relationships with new customers … that sort of thing.
No long, emotion-based copy. You write just enough words to get the prospect enticed and motivated.
Business Email Copywriting Advantage #6
Email copywriting is "retainer copywriting."
We've been talking about how retainer contracts provide dependable, long-term stability to your career. Email copywriting can be an ideal way to get those retainer deals. Companies need emails on a consistent basis, making this an ongoing gig for a copywriter.
Are you interested in this rich opportunity? One that's easy to learn … and easy to do? I'd love to hear your thoughts, so let us know by commenting below.

The Professional Writers' Alliance
At last, a professional organization that caters to the needs of direct-response industry writers. Find out how membership can change the course of your career. Learn More »

Published: February 22, 2017