This AWAI Member Doesn't Like Writing Long-Form Sales Copy. What's His Secret to Achieving The Writer's Life So Quickly?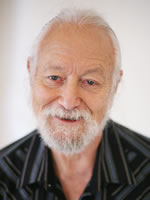 Will Newman
John Brewer doesn't like writing long-form sales copy.
But he's making huge progress on achieving the writer's life … and has done so in just two years.
His secret?
Peek at this interview AWAI did with John a short time back to learn what it is.
AWAI: How long have you been freelancing?
John: As a copywriter, about two years now.

What did you learn in your previous employment that has helped you achieve success as a copywriter?
As a builder in New Zealand, and then later in Australia, I learned about peoples' needs and wants.

I came to realize early in business that it is all about the customer. It's all about what the client wants. People don't care about you. They just want to know how you can help them solve their problems.

From the age of 20, I had my own business as a builder. This has enabled me to handle the business side of my copywriting. And this is key: As a writer, you are running a business. You can be the best copywriter in the world, but if no one knows about you, how can you earn a decent income?

My previous business taught me how to market myself. I also wrote a flyer for my building business many years ago which was a huge success. I still meet people today who have kept this flyer, much to my amusement. I always asked my clients about themselves, their families, and interests, which built rapport. I use the same tactics with copywriting prospects and clients.

What drew you to B2B copywriting?
I enjoy LinkedIn for its business tips and information. Suddenly, I realized that here was where most businesses hang out. I just had to figure out how to use it to attract clients to my copywriting venture. So B2B was a natural choice.

What made you start promoting yourself on LinkedIn?
I had tried marketing myself through different ways. Yet nothing seemed to work for me. I kept being knocked down.

But with sheer determination, I dragged myself back up and tried something different. I think this is where most people give up and quit.

Then I had a brain wave. I woke up in the middle of the night with an amazing plan. I would write useful articles and post them on LinkedIn. If I wrote every day, it would improve my writing skills and attract prospects for my copywriting business.

How has that helped you grow your copywriting business?
IT WORKED! My plan worked out great. It took a while to get the wheels turning and to attract an audience, but it kept getting better.

I started to get comments like: "Man, your articles are getting better." "Love your stuff." "Thanks for the useful information." A nd best of all, "How much do you charge for an article like this?"

The other best part is that the opportunity is unlimited. There are over 400 million potential business clients on LinkedIn.

What's one thing about you no one knows?
I'm nervous dealing with people. No one knows this but my wife. I put on a confident face, but underneath it all, I'm always worried about upsetting people because I'm outspoken.
Sounds like John found a way to build a copywriting business that's perfect for his personality and interests. We certainly wish him continued success!
Does writing Business-to-Business copy sound like an interesting path to the writer's life for you? Comment below to let us know.
And be sure to come back tomorrow to find out more about building a copywriting business without needing to write long-form sales copy.

Modern B2B Copywriting
Learn everything you need to know to succeed as a B2B copywriter from marketing your services to writing copy and everything in between. Learn More »

Published: February 2, 2017