Why is Writing for B2B So Great? Let Me Count the Ways …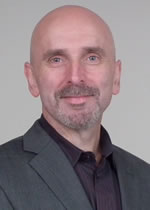 Steve Slaunwhite
At the recent AWAI Bootcamp, I met with an attendee at a café across the street.
While I was sipping my double-expresso (I needed the energy zap), we chatted about my favorite topic: writing for Business-to-Business (B2B) companies.
As I shared my experience and encouraged her to consider focusing on these types of companies — I could see she was skeptical.
Then she challenged me.
"Okay, if B2B is so great, list off ten reasons why that is so."
Whoa. That took me aback. To be honest, I didn't feel like I needed to defend my opinion of the B2B writing opportunity. What did she want me to do? Sell it to her?
But then I thought, why not? I held up a finger (no, not that one!) and began to list the reasons.
Now, that happened a few months ago. But what follows is my best recollection of my list. (Diane, if you're reading this, you might remember it differently.)
Market size.
There are millions of Business-to-Business companies throughout North America and Canada. Many need marketing materials expertly written on a regular basis.

You'll never run out of prospects.

Content writing opportunities.
Don't want to write sales copy? You don't have to. B2B companies are embracing content marketing; continuously producing articles, blog posts, social media updates, customer success stories, and more.

In fact, according to data from the Content Marketing Institute + Marketing Profs reports, 88% of B2B marketers are using content marketing, and 70% will produce more content this year than last year. (They're going to need writers!)

Sales copywriting opportunities.
If you do like writing sales copy (as I do), B2B companies are going to love you. They need help writing clear and persuasive websites, email campaigns, online ads, landing pages, brochures, and more.

If you learn how to write copy that gets good results (opens, responses, conversions) you can expect to be very busy — and well paid.

Long-form content is often outsourced.
Companies don't like to produce white papers, e-books, or even articles in-house. Those projects take too long. So, they often outsource that content to good freelance B2B writers.
Your industry knowledge gives you the edge.
B2B companies increasingly want writers who understand their industries. If you have experience (or even a passionate interest) in, say, transportation, marketing directors of those companies are going to want to hear from you.
Many B2B companies complain they can't find good writers.
Sure, thousands of writers have hung their shingles on the Internet. Yet, there's a shortage of writers who write clear, engaging, persuasive "copy and content" for B2B companies. That's good news as a B2B copywriter.

Start-ups are hungry for great copywriting.
Not since the dot-com boom in the late 1990s have I seen so many start-ups. There are thousands of new ones each year, especially in B2B software.

And they're hungry for writers to help them tell their stories and sell their products and services.

Continued use of email marketing.
Nothing has replaced email as a key way to connect directly with prospects and clients. It remains the marketing channel with the highest ROI for most B2B companies.

What's the most important element of an email marketing piece? Copy. That's why writers who craft emails that get results are doing so well.

Nice people with good budgets.
For the most part, marketing directors of B2B companies are nice people. They're marketing real products and services that businesses need. And they have budgets to hire professionals who really know what they're doing (you, as a professional copywriter).
The money is good.
Most B2B companies have no qualms about paying a professional rate for professional work. In fact, they want to. That's why most of the full-time B2B writers I know make over $100K per year.
Of course, B2B isn't all sunshine and rainbows.
I've had my share of tough projects and crappy clients over the years. But for the reasons I listed above and more, writing for B2B companies has a lot going for it. I think any writer should at least consider it.
By the way, my café friend agreed.

Modern B2B Copywriting
Learn everything you need to know to succeed as a B2B copywriter from marketing your services to writing copy and everything in between. Learn More »

Published: February 8, 2017