How to Gain the Competitive Edge that Brings The Writer's Life Faster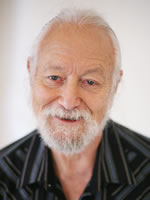 Will Newman
If you truly want to be successful — if you want to gain the competitive edge and achieve the writer's life you desire — there's one strategy you must embrace.
Never stop learning.
You see this strategy in play all the time in sports, the arts, and our daily lives.
My favorite example is (to my mind) the greatest NFL player of all time — Jerry Rice.
When he joined the San Francisco 49ers from Mississippi Valley State, Rice was heralded as the best receiver picked up in the 1985 college draft.
His first year …
… a disaster!
Jerry Rice didn't let that stop him. He knew if he wanted to perform at the Pro level, he had to learn. And keep on learning.
Because of that attitude, he quickly developed into the most productive wide receiver in NFL history.
Part of his success: he practiced three hours every day after his teammates had left the field. He consulted with coaches. He constantly studied game plans.
Jerry Rice's strategy of always learning gave him the competitive edge.
Stephen Curry, star of the NBA's Golden State Warriors, provides another great sports example.
Certainly, in his free time, Curry plays a lot of basketball. But he also spends a tremendous amount of time — more than most of his cohorts — working with a coach who continually teaches him how to improve his game.
And now, I'm going to do something I'm not comfortable doing.
I'm going to "toot my own horn."
When I started teaching severely disabled students, the field really was brand-new. There weren't any textbooks to learn from. But I was fortunate in having some college professors who were at the top of their field.
I listened. I learned. And I went on to accept my first … and only job … in Special Ed.
Because the field was so new, I'd learned ideas many other teachers in the field didn't have. I could've rested on my laurels.
But that wasn't good enough for my students. I knew if they were to learn to the best of their ability, I had to learn to the best of mine.
Fast-forward several years. By embracing lifelong learning like this, I — along with three of my cohorts in San Mateo County — became model classrooms for the state of California in teaching severely disabled children.
It might just be a quirk of my personality that I want to continue learning all the time. But I think, in fact, what's really happened is this.
By embracing lifelong learning, I discovered its huge benefits.
I like to think I've brought the same enthusiasm for lifelong learning to my copywriting career and pursuit of the writer's life.
I've told the story that when I began there weren't many resources to learn. (Sounds familiar; doesn't it?)
But I found AWAI. And man alive, did that make a difference in my career. Learning from AWAI made all the difference in the world for me.
I hope I didn't stop there.
My personal need is to keep learning. Keep getting better. Keep understanding the secrets and strategies of the truly great copywriters who wrote before me and who are writing now.
My personal need is to gain the competitive edge as much as I can by continually learning.
My bottom line for you here is this: It's the same advice I give to the young people I tutor in our elementary school.
Never, ever, stop learning.
Keep on learning and you gain the competitive edge.
Keep on learning and you'll build your writer's life.
Stop learning, and …
Well, I know you get it.
I'd love to learn about your passions for learning. Tell us by commenting below.

AWAI's Advanced Training
The Most Comprehensive Collaborative Learning Experience for Aspiring Copywriters. Learn More »

Published: March 17, 2017