A Special Gateway to Knowledge and Financial Success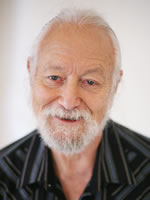 Will Newman
You'll have to excuse me if I sound conceited. But I don't know any other way of saying this.
What I'm about to say has to do with the huge difference in age between the students I volunteer with — who run from 11 to 14 years old — and me at 68 years old.
When I work with them, they'll come to me with questions about something they're reading or studying. Something not immediately accessible to them.
I usually direct them toward some way of looking it up or finding the answer on their own. But sometimes, I must give them the answer.
So more than once, they've asked me, "Mr. Newman, how do you know so much?" (That's the conceited part.)
I always tell them the same thing. I really don't know that much. But my age has given me the opportunity to learn things they haven't.
I also tell them that at a very young age, I developed a passion for learning … pretty much learning anything. (For instance, I taught myself magic tricks and bookbinding just because I wanted to know how they were done.)
That passion for learning has stood me in good stead throughout my careers as a teacher and especially as a copywriter.
That passion hasn't changed over the years. What has changed are the ways I'm most comfortable learning.
I can remember my years in college. Scared at first being among 30,000 other students. Having to use a map to find my way around campus.
But I soon found joy in that environment. Walking among other members of the community. Going from building to building, sometimes having to run to make my next class. Hanging out in the libraries or food centers or on benches if the weather was warm enough.
When I returned to college several years after my first foray, my attitude about being on campus had changed. I was there for only one reason. To learn. Having to go from building to building annoyed me.
My attitude toward attending classes changed even more as time passed with the changing times and changing technology.
As I got older, I preferentially sought out what's now called "remote learning" … things like webinars and home study programs.
Now, don't get me wrong, I truly love going to AWAI events to teach and learn. But truth be told, if I could get everybody here in my living room and office, I wouldn't travel at all.
That's why I find remote learning so convenient and effective. I can learn at my own pace. In my own familiar, comfortable environment. If I miss something, I can go back and review it, as often as I want.
And I use remote learning frequently. For instance, for no other reason than "I want to," I'm relearning calculus from Columbia University online classes. No credit. No pressure. But I'm having a ball.
So, in thinking about writing this essay, I tried to find if there were other reasons I enjoy remote learning beyond convenience.
Something surprised me when I looked deeply. My enjoyment corresponds closely with when I began developing and teaching Circle of Success Targeted Learning Programs for AWAI.
Looking back has given me insight into remote learning from both sides.
I can see how effectively information can be given to the students. And I see how quickly they learn. How effectively they retain and apply the information they learned.
Remote learning — being able to study at home or in your local library — is a gateway. A gateway to knowledge and success. And if you're thinking about copywriting as a way to the writer's life, it can be your gateway to that life.
I'd love to hear how you've used remote learning to progress along your journey to the writer's life … or how you might use it in the future to help you attain that life. Please comment below and let us know.

The Professional Writers' Alliance
At last, a professional organization that caters to the needs of direct-response industry writers. Find out how membership can change the course of your career. Learn More »

Published: March 1, 2017