Answers that May Lead to a More Profitable Writer's Life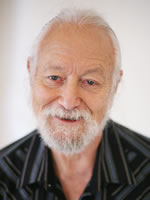 Will Newman
Today, we're going to do something we've never done before in The Writer's Life.
In celebration of AWAI bringing people like us the writer's life for 20 years, we're going to put YOU front and center. We're going to answer lingering questions presented by readers like yourself.
I've had so much fun putting this together, it will become a new feature of The Writer's Life.
I've culled questions from three different sources. First: Questions that you, our readers, have left in the comments section of our daily essays.
Second: Questions Rebecca and Katie have been asked in Barefoot Writer. I've edited these answers for length. Katie and Rebecca give more complete answers in the issues.
And third: Questions from the Circle of Success Blog. This blog is an exclusive perk for COS members. But the questions I've received there are ones I'm sure you'd like answers for as well.
I hope you find answers to questions you have in this issue.
Questions from you, our readers …
From Waheeda: Can you please suggest how to practice copywriting other than reading and copying great works? I am doing that and in the meantime, I also want to stretch my imagination by creating my own content.
From Will: One effective way is to find a few smaller clients close to where you live. Work for them while you're studying copywriting programs.

Also, if you're taking The Accelerated Program, then doing the exercises there will lay the basis for your efforts.

Another great way to practice is to go to the AWAI Writing Prompts page (https://www.awai.com/writing-prompts/), pick a writing prompt that interests you, and then write. Once done with that first prompt, try a second. Or third. And so on.
From Sheryl J.: Will, I so appreciate your sensitivity to those of us who're just starting in the writing profession. I would like to get into catalog copywriting — what are your ideas for starting a catalog copywriting career? Thank you.
From Will: I've never done any catalog writing. But my suggestions are what I would advise anyone starting out in any copywriting niche.

First, learn the foundational principles of effective copywriting. I learned these principles when I began from The Accelerated Program.

After getting this crucial foundation, study programs that teach what you need to succeed in catalog copywriting. AWAI offers an excellent catalog writing program you could study. It was written by legendary copywriter and author, Herschell Gordon Lewis. (AWAI has excellent programs covering all of today's most popular niches.) And, study the catalog copy you see in print and online. Save copies of text that seems impressive (that's called building a Swipe File of examples). Then, start to look for catalog companies you might like to pursue as clients.
Questions to Katie and Rebecca from readers of Barefoot Writer …
Q: Do I have to quit my day job to start freelance writing?

Rebecca: Absolutely not. It's definitely possible to start in your spare time. Sure, it may take a little while longer … but if fully making the leap isn't an option right now, start by writing just few hours each day.

Instead of sitting down in front of the TV each night, for example, take some of that time to write. Or get up an hour earlier each day to get some writing done. This is how most full-time freelancers got their start.

As long as you have a plan in place to make the transition to full-time freelancer, this period doesn't need to last long. Before you know it, you'll be ready to quit your day job and officially start living the writer's life.

Here's a great article on this topic: The Great Escape: How to Start Freelancing When You Have a Day Job, by Ed Gandia.

Q: Do you recommend I specialize in one niche or promote myself as a generalist?

Rebecca: Quick, what do natural health, investing, and self-help have in common?

Nothing.

Sure, they're all niches you "could" consider writing for. But realistically, you wouldn't attempt to tackle them all at once.

Why not?

Imagine you're writing a sales letter for a natural health company. You spend days immersing yourself in the industry, getting to know people who buy natural health products, and familiarizing yourself with the "hot buttons."

You spend the next few days researching your client's competitors, evaluating what's working in the industry, and finally sitting down to write the letter.

The next week, you sit down to tackle another sales letter, only this time, it's for an investment newsletter.

So, you start your entire process all over again.

Now, imagine if instead of an investment newsletter, your next project was for another natural health company …

You'd be able to re-use all the information you researched and leverage the time you spent getting to know natural health buyers and the industry.

Which means you have more time to take on more work and make more money. Or work fewer hours … and still enjoy the same income.

So, my answer is pick one niche and become an expert in it.

(For more information on The Barefoot Writer, click here.)
Question from the exclusive Circle of Success Blog
Q: Could you address the problem of no experience to offer potential clients? What if you have no writing samples? All I have is the restaurant letter I redid and was told it was good for a writing sample.

From Will: Many potential clients are looking for newcomers with good writing skills … not with fat portfolios.

These clients understand your selection of samples may be thin. But they're looking for potential. They're looking for a strong work ethic. They're looking for a writer willing to learn like you're learning from AWAI programs and in COS.

Now as to samples: Consider starting with a local business or two and writing for them, perhaps in exchange for a testimonial and sample. Also, COS has writing prompts on your exclusive Member Page. Use those to build your portfolio. And count on fellow COS members to help you strengthen them in informal peer reviews.

(Note: Don't forget as I said in the first answer, even if you're not a COS member, AWAI has great writing prompts. Click here.)
Question from a guest on our website …
Q: I read in a recent article that we need to find companies that need a LOT of WRITTEN marketing communications. For the life of me, I can't figure out what type of companies would need a lot of written marketing communications. Do you have any suggestions or hints? Thanks!

From Will: Two types come to mind when I think of companies that do a LOT of communicating to prospective customers: Information marketers and Business-to-Business (B2B) companies. Info-marketers not only need a huge, ongoing volume of written marketing materials, they often need written products as well, so they offer a big opportunity for copywriters. For B2B, the long sales cycle creates a huge demand for written materials. B2B companies have to keep in touch with prospective customers in a variety of ways, over a period of months. They may use case studies, blogs, emails, white papers, videos, brochures, and more. Look at websites for mid-size or larger companies with multiple departments and you'll get an idea how much written content they are producing.
Well, enough for now. But if you have any questions about copywriting or how to achieve the writer's life, comment below and send them to me.

The Professional Writers' Alliance
At last, a professional organization that caters to the needs of direct-response industry writers. Find out how membership can change the course of your career. Learn More »

Published: March 30, 2017