4 Paths to Faster Success with Professional Writing Associations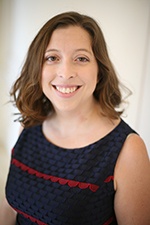 Jen Adams
If you're smart, you won't follow in my footsteps.
You see, when I decided to become a professional writer, I went about it entirely the wrong way.
I tried to go it alone. As a result, my goals stayed frustratingly out of reach.
I could see other writers finding success — lots of it! Many of their stories were featured right here in The Writer's Life newsletter or in AWAI's case studies.
So how were those writers different? Turns out, many of them were taking one big step I hadn't …
They'd joined a professional writing association — like Wealthy Web Writer (WWW), the B2B Writing Success community (BWS), or The Professional Writers' Alliance (PWA).
Once I took that leap myself, and joined in, things started to change for me.
I got more clients, learned to raise my rates, and built a better work/fun balance. Now, it's even come full circle, since I recently took over as the Managing Editor of PWA.
Luckily, it's not just me benefiting from my professional associations — there are four proven ways being a "joiner" instead of a "loner" leads to faster success for working writers.
1. You accelerate your learning
Joining a professional writing association gives you the chance to accelerate your learning — and not just what you're learning about writing copy. In many cases, the professional group will connect you to "been there, done that" lessons from writers further along than you are, so you can skip over hurdles and reach your goals faster.
Inside The Professional Writers' Alliance, for example, you're invited to hear monthly interviews with marketing experts, copywriting "A-listers," business planning pros, or fellow freelancers who've had a recent big breakthrough. Listening in, you're treated to "working right now" case studies that cover everything from smart money management as a freelancer to building better royalty deals and winning retainer contracts from marketing directors.
Any one interview could hold the key to your next big breakthrough. And, because everything you hear is "field-tested" advice from the real world, you're can trust that you're getting proven best practices to help you move faster in the direction of your dreams.
2. You get access to exclusive job opportunities
When I was on my own, I struggled to find high-quality job postings for writers. I'd waste hours filtering out scams and low-paying gigs, and I often wondered where all the "good jobs" were being posted.
Here's a hint … good jobs live on private job boards employers know are available only to qualified candidates.
Prime case in point? The DirectResponseJobs.com board, available only to members. You frequently find jobs there that aren't posted on the broader Web, from employers who know the value of a high-quality writer. This means faster results — like those experienced by member Russell Reynolds, who earned $15,000 in fees from new clients in just over 60 days!
3. You can leverage members-only tools, perks, and discounts to enhance your career
It's not just job boards that help you — there are also multiple member perks, tools, and discounts that come with joining a professional writing association.
When I first joined The Professional Writers' Alliance, I knew my monthly membership dues were turning into "PWA Dollars" that would save me money on new courses or live event fees. But, it wasn't until I registered for my first AWAI Bootcamp nearly a year later that I truly appreciated the power of my PWA money. Without really noticing or doing any penny-pinching, I'd saved up a ton of cash to use for my registration, making the event even easier for me to afford.
Of course, PWA members get other discounts and perks, too. Members are often the first to hear about new programs, have access to dozens of exclusive how-to reports, and get monthly discounts on advanced training programs and events. Choosing to take advantage of these benefits definitely helps smooth your path to the top.
4. You build social capital and a powerful professional network
This last career accelerator is one of my favorites — and the one I think is the most powerful, especially as so many freelance writers today need to win new clients without ever meeting them face-to-face.
In a totally virtual environment, potential clients look for signals you're a writer they can trust to do great work for them. Often, they seek out social proof you're a "real" writer … and one of the biggest forms of social proof is the network you build around yourself.
They'll look you up on LinkedIn, for example, to see what groups you've joined and who you've connected with in your industry. If you're a "loner" writer, you won't have much to show. But, if you've joined a professional writing association, you have that social proof. Plus, it's easy to build connections to others in your industry when you share a valued group membership, further enhancing your perceived trustworthiness with clients.
Less publically, professional associations maintain private discussion groups and forums where writers can build and deepen friendships. These "safe spaces" provide a place to get questions answered, get advice, and celebrate milestones reached. It's a wonderful source of confidence and support, especially for writers (like me!) who work at home and can feel isolated.
Plus, since all group members share the same standards, there's no better place to ask for client introductions or share project referrals. These "warm introductions" are truly priceless, and can help unlock opportunities that would otherwise have remained out of reach, catapulting you ahead in your writing career.
So, with all these success accelerators out there, please don't do as I did and put off joining a writing association. Find the one that's best for your own career goals — web writing, working in B2B, or business-building skills for your professional writer's life — and join today.

The Professional Writers' Alliance
At last, a professional organization that caters to the needs of direct-response industry writers. Find out how membership can change the course of your career. Learn More »

Published: March 31, 2017