Graffiti Artist Reveals Secret to Successful Copywriting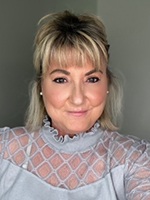 Baltimore's graffiti alley, home to artists
The myth of being born naturally creative
These two things make you more creative
It's all about great thinking
Never stop learning
In a little section of Baltimore, hidden from public view by rows of rundown, vacant buildings, is an area known as Graffiti Alley. It's where you'll find a handful of graffiti artists who use the disheveled brick buildings as their personal canvases.
Most people view what these artists do as vandalism, yet the L-shaped alley where they work is one of the city's most vibrant areas, awash in an oasis of bright colors.
Now, Baltimore isn't unique. Every major city in the U.S. has a band of renegade graffiti artists.
San Diego graffiti artist, Erik Wahl is one. He's also a sought-after motivational speaker and author. He is owner of The Wahl Group, which helps companies such as Microsoft, Disney, NBC, and Honda sell more of their products and services.
He is a TED speaker. But his talks aren't on how to become a successful graffiti artist. Nope, the subject he likes to talk about is creativity. In his new book, The Spark and the Grind: Ignite the Power of Disciplined Creativity, Erik lays the framework for how you can become an in-demand copywriter by thinking more creatively.
What Erik has discovered is that creativity is really a deeper form of curiosity. And if there is one trait I can tell you about successful "A-list" copywriters who command big fees and get paid top royalties it is this: They are driven by curiosity.
But isn't that a natural born talent? No, it's not. As Erik explains, "Creativity is not a one-off thing that is meant for people who are artists, writers, poets, or rock stars. They aren't born creative, and it doesn't always come easy to them."
Erik also dispels the myth that creativity is a lightning strike moment. He argues instead that being creative means having a militaristic discipline and routine. When you approach it in this way, you have more freedom of the mind, which in turns triggers your consciousness and allows for new ideas.
A military approach involves two things: A spark or flash of inspiration, and the grind of working through the process of making it real.
Neither is effective without the other. But what usually happens is people tend to "skew" in one direction or the other. Creativity is about seeing where ideas take you.
For example, great innovators like Jeff Bezos of Amazon or Sergey Brin, co-founder of Google don't sit around in an empty room trying to be creative.
What they do is actively dig into areas of interest by doing real work; trying different things. What they're really doing is finding out how the world really works and not just speculating.
In other words, they're continually exploring. Erik says you have to be disciplined and have structure, but at the same time, you need to have little mini-explorations going at the same time, because that's where new ideas are found.
Any lack of creativity in our lives is really just a lack of curiosity, and curiosity is what fuels those explorations.
Erik uses this idea of exploring when he writes. He writes every single day. But it's more to get all of his ideas down on paper. He writes without punctuation and without attention to spelling.
Then, when all his ideas are out, he goes back through and simplifies what he's written. With whatever he writes, his goal is to blow audiences away, to catch them off guard, and to delight them to the upside with "a-ha" moments.
When it comes to selling products, Erik says, "As I became an artist, I learned that art was not about producing a product, but was actually more about producing thinking … great thinking."
Who would have known that successful copywriters and graffiti artists have so much in common?
Your takeaway for today: Take Erik's advice and use a disciplined approach to becoming more creative. And don't forget to do what he does everyday: Write.

The Professional Writers' Alliance
At last, a professional organization that caters to the needs of direct-response industry writers. Find out how membership can change the course of your career. Learn More »

Published: March 27, 2017