How to Grow Your Writing Income by 20% Almost Overnight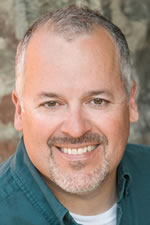 Ed Gandia
Growing your income as a freelance copywriter doesn't need to be difficult.
In fact, there's a very simple way to boost your income — something you can do right now.
I've used this simple trick for years to multiply my income. And I've taught it to many of my coaching clients who're using it successfully.
The idea is so basic, but most copywriters never try it. But, before I reveal this secret you need some context.
What's "Realistic"?
The older I get, the more I realize my perception of reality has little to do with what's really happening … or what's truly possible in my life and my business.
What was your "reality" in high school? What was it 10 years ago?
And how has your perception of reality (and what's possible in your life) changed over the years?
The opportunities we pursue, the growth we experience, the income we earn — are all direct functions of how we perceive reality and what we believe is possible.
This idea is very powerful. But today, I want to talk about just one aspect of it.
And that's the issue of pricing — specifically as it relates to boosting your income.
Because I know raising your fees is one of the quickest and easiest ways you can boost your writing income as a freelancer.
It truly is one of the most underused "levers" in the quest to boost your freelance income quickly. So much so that when I coach established freelancers, that's one of the first things we work on.
Beware of Your "Pricing Paradigm"
Our perceptions of pricing are shaped by what we see every day and what we've experienced … especially before becoming self-employed.
We tend to price our copywriting work using models we learned in previous careers where the competition may have been brutal.
Or we'll subconsciously apply the model we see in the consumer world, where prices are less variable and price-sensitivity is way more common.
But that is a very limiting way to approach your pricing. The underlying assumption here is our prospects know exactly how much web copy should cost. Or exactly how much they need to pay for case studies, white papers, or articles.
In most cases, that's simply not true.
About 10 years ago, early in my career, I got stuck at the $3,800 price point for white papers. By "stuck," I mean I automatically quoted this fee to every new prospect and existing client.
Here's why: My biggest white paper client at the time was assigning a ton of white paper projects. I'd quoted $3,800 for the first one they gave me. (Honestly, I pulled that price out of thin air!)
As they sent more white papers my way, they just assumed I'd honor that same fee for future white paper projects.
Trouble is, I also started assuming (incorrectly) this was the "going rate" for white papers. Before I knew it, I was stuck at this price point with every white paper client.
Not because there is a going rate for this work. But because in my head that was the going rate.
That all changed a year later when a colleague revealed what she was quoting for the same work … and I saw how badly I was undercharging.
Low Fees Are Unnecessary
Another key point about pricing is that unless you're just starting out in your freelance journey, low fees are simply unnecessary!
Too many of us use our current results as the litmus test for reality. That's a bad measure of what's possible for you. Your current results are simply a byproduct of a specific set of current variables — variables you can change!
In other words, if you're losing opportunities because of your prices, that only means you're getting "No's" from a certain group of prospects for a specific type of service, at a particular time, and pitched in a specific way.
But just because the outcome was negative doesn't mean you'll continue getting negative results every time, even if you changed some variables.
You could change how you position your services. Or you could explain the value you deliver to your clients better. Or why you're different … or better than other copywriters.
You could also change the types of prospects you pursue with these services. Chasing after "hungrier" markets — markets willing to pay much more for the same service because the work is more valuable to them — is one of the best routes to higher fees.
Or you could change the services you offer or the way you frame these offerings.
Everyone loses opportunities — even high-earning freelancers. Everyone gets turned down occasionally. It's part of business!
Yet experienced freelancers will tell you, in hindsight, they underpriced their services. And it impacted their writing income. Chances are, you'll say the same in a few years.
So why not make those changes now and save yourself future regret?
A Challenge for You
I challenge you to conduct an experiment, starting today. Commit to raising your fees 20% on the next copy project you quote.
Do this only with a new prospect. Or you could do it with an existing/dormant client, but only on a type of project you've never quoted for them before.
Here's what could happen:
You could lose the deal (which could happen anyway)
You could win the deal at a lower premium (but still higher than your normal fee)
You could win the deal at your new, 20%-higher rate (a good possibility!)
Once you start quoting and landing that $1,000 project for $1,200, this new rate will be your new standard — your "new normal."
Once that happens, repeat the process. Raise your quoted fee on that service by 20% to your next prospect.
Your results will surprise you. And I bet you'll start forming a different pricing paradigm for yourself.
One that actually serves you well.

The Professional Writers' Alliance
At last, a professional organization that caters to the needs of direct-response industry writers. Find out how membership can change the course of your career. Learn More »

Published: March 24, 2017