How My Obsession Can Bring You Writing Success Faster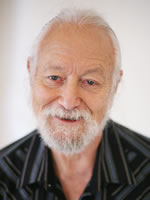 Will Newman
Confession time.
I have an obsession that's been a part of my life since I was at least four years old.
And, fortunately, I married a woman driven by the same obsession.
But this obsession does have its drawbacks. For example, when we moved to our rural homestead 20 years ago, more than 20 boxes filled with our obsession traveled with us in the U-Haul.
And when we sold our house in Oakland two years later, we gave away at least 15 more boxes of our obsession.
You might have an inkling what I'm talking about.
I'm a bibliophile. I'm obsessed with books. (And as I said, luckily, so is Linda.)
Of course, I love reading books. But I also love the smell, the weight, and the sight of books sitting on a bookshelf.
But as I've aged, my love of books has changed.
My eyesight isn't what it used to be. And cataract surgery means that it's harder for me to read the printed page.
My son knew this about seven years ago or so when he gave me my first e-book reader. I professed at that time that I liked it, but it would never replace "real books."
Yeah, famous last words …
Now, when someone recommends a book to me, I check to see if it's available as an e-book. First thing. If so, I'm more likely to buy.
But this change in attitude about books goes beyond my reading preference.
And this is why my obsession with books can help fuel your quest for writing success.
You see, I'm hardly in a small minority when it comes to reading e-books.
When I went to research the changing landscape for book publishing, I came upon the Pew Research Center website.
They give some interesting facts about e-books and opportunities for writing success …
The percentage of Americans who read a book in any format between 2011 and 2016 dropped from 79% to 73%.
BUT … the percentage who've read e-books has risen from 17% to 28%! (Close to a two-thirds increase in just five years.)
This increase in e-book interest opens a floodgate of possibilities for your success as a writer.
Why?
Because not long ago, if you wanted to be a published writer, you had to go through an established publishing house. Or self-publish through what was disapprovingly called a vanity press … a very expensive proposition.
No longer!
E-book publication is simple, quick, and inexpensive. And you're not beholden to what some New York book house has guessed is going to be the latest trend.
You can write and publish what you want. What can make you money. What can bring you success.
I know when I talk about e-book publishing and sales, two words pop into most people's minds. "Kindle" and "Amazon." And while those are both good options for self-publishing, you're not limited to Kindle formats of selling through Amazon.
In fact, one of the most popular formats for self-publishing is available free to anyone with a Mac or recent Windows computer.
And selling the e-books you write?
It's not difficult to sell on Amazon. But they're not the only game in town. And, as a matter of fact, one of the best places to sell your e-book is on your own website. Writing success is within your reach — and control!
So, for now, I'm going to leave you with this question …
Have you ever dreamt of being a published writer? (I'll bet you have.)
If so, I urge you to come back tomorrow and Friday when we get to hear from the world's expert on self-publishing, Bob Bly. Although I know he'd be embarrassed by my calling him that, he's written and published more e-books than anyone I know. And here's some really good news. Bob has put together an entire program on how to write and publish your own e-books. Bob believes that self-publishing e-books is a great way for copywriters to create multiple streams of income for themselves. If your next client isn't lined up right away, doing your own e-books helps fill the money void. They're easier to do than you could imagine. And they can make more money than you've probably imagined also. You can find out more by going here.
Until then, please leave a comment below and tell us about your dreams of being published.

Bob Bly's Ultimate Guide to E-Book Writing Success
Bob Bly shows you exactly how to build a six-figure passive income in under two years writing, publishing and selling your own e-Books. It's the easiest, fastest, surest way to earn six figures. Learn More »

Published: March 8, 2017