How to Guarantee Bigger Paydays from Your Copywriting Clients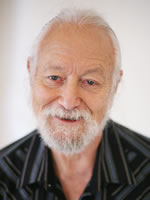 Will Newman
"How do I find my first client?"
If you're serious about achieving copywriting success, you must be asking this crucial question.
But once you get that first client for your copywriting business, it's time to change focus.
Certainly, you want to add more clients. But this reality of direct marketing should drive your efforts.
Companies spend lots of effort and money making their first sale to a customer.
But if those companies ignored existing customers and put all their efforts into finding new ones, they'd be wasting valuable resources. The reality is, it's easier and more cost-effective keeping existing customers happy.
And it's the same for you. You make a lot of effort finding your clients, so once you have good ones, hold onto them. Do everything you can to make them happy and satisfied with you as a copywriter and marketing resource.
So, how do you keep clients happy?
Happy Client Strategy #1:
The strategy that trumps all others
Let's start with the single most important secret to happy copywriting clients by checking in with my friend, Master Copywriter Gordon Graham …
"My best tip on getting clients is be easy to work with. Be generous and helpful. Share your insights and things you've learned. Focus on helping, solving problems. Don't give up. If you truly help people with your writing, the money will definitely follow."
In other words, follow this secret of staying on top:
Write like a professional … Act like a professional.
Now, here are seven more tried-and-true strategies for maintaining professional relationships with your copywriting clients … and for keeping them happy.
Happy Client Strategy #2:
Ask questions
Many beginners think they're supposed to "know everything" about the product and how to promote it from the get-go. (My rookie mistake.)
Your clients don't expect that.
In fact, they do expect you to want to learn and be willing to ask relevant questions. It's a sign you want to do your best. And that you're a professional.
So, your first calls with your client will be "creative calls" where you find out everything you need to know about your assignment.
Happy Client Strategy #3:
Do NOT bother the client unnecessarily
Your client can be a great source of information. But after your creative calls, keep contact to a minimum. If you're absolutely stuck on a question only the client can answer, contact them. They expect it. But respect the countless demands on their time.
Which brings us to …
Happy Client Strategy #4:
Do your own research
After receiving initial information from your client, be prepared to spend vast amounts of time researching your product and your prospect. This is your job.
Do it right; you write good copy. You look professional and competent … two qualities your client wants and needs.
Happy Client Strategy #5:
Keep established deadlines
Always deliver copy on time. Your client makes money with that copy … not with excuses why it's late.
Happy Client Strategy #6:
Be willing to take criticism
If your client wants to change your copy, listen respectfully and make the changes.
What if he wants to violate well-established copywriting principles (like putting "Buy FlavorAll!" on the envelope)? Discuss those principles. Tell why you feel the sales would be stronger if you followed them. And if he insists? Do it his way.
Happy Client Strategy #7:
Check back
Many copywriters feel once copy is accepted, it's time to move on.
Wrong. Check back with your client to see how the copy is doing in the market. This shows you care about your client's bottom line and not just yours.
Happy Client Strategy #8:
Keep on your client's radar by becoming their marketing resource
Don't pester your client for your next writing assignment. Instead, stay on his radar.
Every few weeks, email him items of interest. Tell him about an article you read relating to his industry. Or some new research. Offer ideas for new projects. Things along those lines.
When you provide "more for the money" this way, clients stop thinking of you as a copywriter. They view you as a valuable resource they can readily turn to.
Savvy marketers know profit is made after the initial purchase.
Same with savvy copywriters. Big paydays come not from the first copywriting contract … but from all the ones that follow.
We'd love to hear your thoughts about these strategies for keeping copywriting clients. Please add a comment below to let us know.

The Professional Writers' Alliance
At last, a professional organization that caters to the needs of direct-response industry writers. Find out how membership can change the course of your career. Learn More »

Published: March 6, 2017