How We (and You) Beat the Odds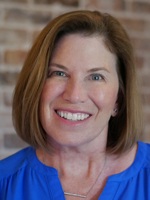 Katie Yeakle
After 20 years at AWAI's helm, I can proudly share a few of the reasons why I believe we're "still here" — and why the next 20 years will bring even more opportunity for anyone who wants the writer's life.
We changed marketers' perceptions of how copywriting can be taught. (Now they depend on us!)
When we first introduced The Accelerated Program for Six-Figure Copywriting, few in the industry believed it could give people the skills needed to become even capable copywriters, let alone great ones.
But it was our view they were simply underestimating smart people who were passionate about learning such an exciting and valuable skill.
And through a combination of our unparalleled support of anyone eager and willing to learn — and our commitment to constantly update and improve the program — it was only a short time before marketers were impressed with the writing they saw from AWAI members.
Today, many insist new writers complete The Accelerated Program as part of the hiring and training process.
We're still passionate about creating the best resources anywhere.
That's because we're constantly answering to two very important groups of people — you … and the many marketers who have come to rely on us for new writers.
The people who teach and guide you work in the industry every day.
We could have done what a lot of niche learning companies do, which is hire professional instructors to rehearse and recite "canned" lessons.
But we discovered very early on that you learn best from people who are "in the trenches," writing and working with clients every day … learning new methods and techniques they can pass on to you in real time.
Top industry people connected to AWAI like Rebecca Matter, Sandy Franks, Paul Hollingshead, Mark Ford, Bob Bly, Nick Usborne, Steve Slaunwhite, and many others …
As well as many of our "phone-call-away" Master Copywriter friends — like Clayton Makepeace, Mike Palmer, John Forde, Dan Kennedy, Carline Anglade-Cole, Jedd Canty, Richard Armstrong, and Ben Settle, just to name a few …
There's no deeper resource of copywriting genius to be found anywhere.
We've gained the trust and built partnerships with the best direct marketing firms in the world.
It's a message we drive home every day — in our editorial … in our marketing … even when we're talking to members on the phone: The industry can't get enough good copywriters.
So when marketers began to see good writers from AWAI they could hire and mold into great ones, it was simply "good business" to form strong working relationships with us.
That's why you see so many of the industry's top copywriters willing to share their secrets, write guest articles, even "guest teach" learning sessions, as so many do with our more advanced Circle of Success and Advanced Training learning programs.
We've encouraged our best success stories to stay engaged with new AWAI members.
It's not just experienced industry veterans willing to reach out to aspiring writers. Many, many former AWAI members who have become successful copywriters want to help new writers simply because they remember how important it was to know it can be done and to hear how they did it!
That's why people like Mindy McHorse, Joshua Boswell, Pam Foster, Steve Mauer, Heather Robson, Charlotte Hicks Crockett, Jim Wright, Christina Gillick, Jen Adams, and so many others dedicate a good part of their working hours "giving back" to AWAI members.
And we're so grateful for that.
The industry is growing so fast — and we've made a vow to keep our members abreast of every new opportunity.
New marketing techniques and copywriting approaches are always coming along that produce blockbuster results.
And because of our connections and being in the markets every day, we can bring you these new techniques and developments very quickly.
Like we did recently when a colleague of ours had a HUGE $13 million overnight success using a new "hotlist" marketing strategy — and we were able to negotiate "first access" to the entire strategy and bring it to AWAI members in a matter of weeks via our Advanced Training program.
We're more than just teachers: We're all about networking and lifelong support too.
We realize that all the skill building in the world is not much good unless you have a path to success.
That's why a big part of what we do here at AWAI is making sure that, when you're ready, you have an opportunity to meet and speak with fellow aspiring writers … get insights from working copywriters … even meet the marketers who could eventually hire you as freelance or in-house writers.
From simply being able to email Rebecca or me or any of our team whenever you need help … to our interactive programs … to our annual Bootcamp and Job Fair … to our live "intensive" workshops … there are no shortages of ways to make the contacts to advance your writing career once you have the skills you need.
Our success is tied to your success (and we never forget that).
And we never forget the very simple truth — if we're not producing great writers through our courses and programs, marketers will stop turning to AWAI for writers … and we'd be out of business.
It's as simple as that.
Now, those are a few of the reasons I believe AWAI has defied so many early naysayers … thrived over the years … and changed so many lives in the process.
And not just the lives of each new writer …
But families and friends of those writers who get to spend so much more time together … and enjoy a quality of life that's impossible to have when most of it is spent in a cubicle or a job you simply don't enjoy.
But of course, I saved the single biggest reason for our success for last …
And that's you.
Without your support …
Without your belief in our ability to help you succeed — and you working so hard to learn this skill …
All those people who said AWAI couldn't last — they'd have been right.
So we thank you.
Without you, we would not be celebrating this exciting milestone in our business.
As we look forward to the next 20 years, I'd love to hear from you today — what does your writer's life look like? And, how can AWAI help you achieve it? Please share your replies by commenting below.
I'll share your responses with Rebecca and Paul and the entire AWAI team. And, together, we'll do what we love to do — and that's continue to create the resources and provide the support you need to achieve your goals and dreams.

The Professional Writers' Alliance
At last, a professional organization that caters to the needs of direct-response industry writers. Find out how membership can change the course of your career. Learn More »

Published: March 29, 2017