Get Inside the Mindset of 5 Types of Freelance Writing Clients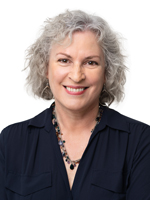 Pam Foster
If you've been studying copywriting, you know that one of the most critical aspects of success is knowing your prospect, right?
Some say it's the most important rule of copywriting because you can only write attention-grabbing, response-generating headlines, leads, calls-to-actions IF you understand your prospect inside and out.
So, let's turn our attention to a specific type of prospect you need to know intimately: your potential freelance writing client. In this article, I'm going to demystify the process of getting inside your client's head by sharing with you the knowledge I've gained during my 30+ years as a marketing copywriter.
I've worked with five main categories of clients either in-house (as a corporate staff member) or for my freelance copywriting business. Here's what makes each one tick.
Category #1: Marketing/MarCom Director in a mid-size to large corporation
This client is often a marketing director or MarCom (marketing communications) department leader with the job of managing successful marketing efforts. In larger companies, different product lines may have their own marketing managers.
This professional has the following responsibilities:
Developing (with her team) the overall strategic marketing plan.
Creating a marketing calendar to map out various promotional campaigns, online and offline, aimed at specific customers.
Coordinating the promotional campaign details with other departments (sales, customer support, order fulfillment).
Managing vendor relationships such as outside ad agencies, printers, designers, mail-houses, web developers, and copywriters. (There may be an in-house staff for some of these roles; but she also has to hire outside resources — which is where you come in.)
Overseeing the creative direction and possibly "selling the campaigns" to in-house product managers so they're on board (and willing to support them).
On most days, the marketing manager is juggling all of the above activities while also … attending "intake" meetings with various departments to discuss their marketing needs … preparing reports to measure and track campaign performance … presenting the latest campaign results to senior executives … serving as a company spokesperson for media inquiries … and much more.
To say this person is busy and pressured is an understatement. Most marketing managers are overseeing multiple projects and people at all times, often with major goals to continuously deliver strong results on deadline. And, they're not always the single decision maker when it comes to approving marketing creative (design and copy). There may be times when she has to wait to approval from higher-ups.
What keeps her up at night? She worries about making sure various marketing promotions are running smoothly, on budget, and bringing in forecasted leads and sales (or exceeding them).
Her nightmare is this: being embarrassed, looking bad, or even potentially losing her job because the marketing efforts were either delayed, included errors, or produced lackluster results. In short, she's worried about dropping the ball at work and jeopardizing her career.
Category #2: Chief Copywriter in a direct-response company
The client in a direct-marketing company is managing the same types of tasks as a corporate marketing director, but is typically MUCH more sophisticated than most when it comes to knowing how copy works.
Therefore, this professional may have more stress about marketing campaign performance … because direct-response companies are testing their messages and methods all the time.
So this professional is …
Managing copy/design variations for each campaign.
Constantly looking for fresh ideas to test — there's a constant push to improve results.
Tracking results and reporting on them every day, likely in much more detail than most corporate marketing groups. (This has been my personal experience.)
What keeps him up at night? He worries about campaign responses (leads and sales) at all times … and he feels the intense pressure to always improve results. By the way, this person may thrive on this pressure, but there's always an uncertainty: Is the copy working? Is it going to the right list? Is he doing his best to bring in expected leads and sales (or exceed them)?
His nightmare is this: flat sales, or worse, decreasing sales. In direct-response, it's all about RESPONSE. If he's not driving steady, healthy responses and revenue, he's in trouble.
Category #3: Small-business owner or store manager
The small-business owner/manager could be running a local retail shop or a services company (accounting firm, veterinary practice, chiropractor, hair salon) … or an online business that sells products and/or services.
They face a great deal of pressure on a daily basis; similar to the first two marketers we described, but with a big difference: She's usually wearing many hats well beyond marketing.
If the client is running a retail business, she may be responsible for running the company's inventory, cash flow, staffing, insurance, customer service, rent, utilities, product displays, equipment purchasing, and so on.
If the client is in a professional service firm, there may also be requirements for annual continuing education, certification, and licensing (medical, legal, and CPA, for instance), on top of all the other responsibilities.
You can imagine that this type of client doesn't have the time or resources to understand how copy works. You can safely assume most small-business clients have a limited knowledge of freelance copywriting techniques, online marketing, social media, Search Engine Optimization (SEO), all of that. (There are exceptions, of course. For instance, a small business owner may have worked in a corporate marketing department in the past.)
What keeps her up at night? It could be a variety of factors: competitive threats, trying to do everything at once, not showing up in Google search rankings, losing customers, and letting the company down.
Ultimately, the company's marketing success may sit squarely on her shoulders alone, which is exciting but can also be a constant burden and source of worry. In addition, it's hard for this person to give full focus to marketing and copywriting each day, and she may feel she's slipping behind.
Category #4: Ad agency creative director or account manager
Many times, I've been approached by an ad agency manager who needs to bring in a copywriter for different client campaigns. The agency may have an entire team responsible for strategy, design, media buying, and more … and sometimes general copywriting … but is lacking a skilled direct-response copywriter who understands specific project work (web/SEO, direct-mail letters, case studies, video scripts, etc.).
For instance, the creative director at a B2B agency called me to "round out" their in-house team on a web/SEO project for their client, a major national company. The team doesn't have expertise in SEO — and the client needed to improve organic search traffic. I became part of the agency's virtual team to help with their web success.
An ad agency creative director usually has these responsibilities:
Overseeing a team that develops creative campaigns.
Pitching creative ideas to the agency account executive or directly to the client.
Making sure each campaign is executed flawlessly, on budget and on time.
Making sure the client is happy.
The agency account manager has similar responsibilities, but usually is not as involved in the creative execution of campaigns. However, if you're working with an ad agency, it's very likely you'll meet with the creative director AND the account manager so they can both make sure you understand the goals and details of the project.
What keeps this prospect up at night? Ad agencies live and die by their clients' successes and happiness. Plus, they usually have a big overhead cost to run the agency (rent, payroll, equipment, etc.) — and they can't manage that overhead without delivering great results.
The nightmare for this prospect is a failed campaign, an angry client, or worse, getting fired by the client. There's a constant pressure to deliver great work.
Category #5: Small marketing-company professional (Web developer/designer, or marketing consultant)
Quite often, you may be contacted by the owner of a very small firm that provides creative services or consulting.
This person may have a solid team of designers, programmers and possibly account managers — either in-house or as vendors — but they don't have a trained direct-marketing copywriter on staff and need to "farm out" the copywriting/SEO work.
This client probably doesn't have the pressure of a big overhead, but he still needs to provide exceptional services and results, and keep that momentum going to stay in business.
What keeps this prospect up at night? Making sure the business keeps humming along, with steady earnings and happy clients. It may be hard to land his own clients, so when he gets one — it's absolutely critical to under-promise and over-perform.
This person is often singularly responsible for overseeing project success and customer satisfaction. No pressure there!
Now that you know more about these five main types of freelance writing clients, what do they need from YOU?
All of these marketers are looking for a skilled copywriter they can trust to do a great job. Someone who will …
Quickly get up to speed on the products and company
Ask the right questions to understand the audience and the mission
Offer copy ideas in a cheerful and proactive manner
Write effective, results-oriented messages
Know how to write a variety of materials (websites, email, case studies, etc.) OR
Know how to write very specific types of project: Video Sales Letters, for example
Deliver copy in a clear, clean, and error-free format
Meet deadlines and budget parameters every time
If you're a copywriter who delivers excellent copy and results, you'll be a major hero to the busy marketer and will relieve some of that person's pressure. Clients will be overjoyed to have found a copywriter who truly is a helpful advisor, idea generator, and resource for reliable, result-producing copy.

The Professional Writers' Alliance
At last, a professional organization that caters to the needs of direct-response industry writers. Find out how membership can change the course of your career. Learn More »

Published: March 2, 2017