How to Leapfrog to Financial Freedom with This Success Strategy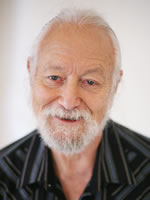 Will Newman
I've had the great fortune of being able to meet many AWAI and Circle of Success (COS) members at Bootcamp and in my other teachings for AWAI.
Because of this, I know each of you is different. You have your own story why you're interested in copywriting as your pathway to the writer's life.
But you also share something in common. Your desire to learn. If you want to build a new career, it's essential you embrace lifelong learning.
Today, we're going to listen to how AWAI member Faye Walker has embraced lifelong learning and is succeeding in her quest for the writer's life.
WILL: Could you tell us a bit about yourself so our readers can get to know you as more than just a name?

FAYE: I live in Houston with my dog and bird. I don't have what other people might call any "interesting" hobbies. But I do love to read. And like many of our members. I love to write.

I love historical fiction. I've written two historical fiction novels (still in search of a publisher). And right now, I'm working on my third. I don't write about a specific period of history. I write about a place: Scotland. I've been to Scotland eight or 10 times. And have done tons of research about it.

WILL: It sounds like you've been very interested in writing for a long time. Tell us about your background and how you shifted into copywriting.

FAYE: My first career is teaching English at the University with a PhD in medieval studies. I've been teaching on and off for the past 30 years. The truth is, it just doesn't pay well. So, that's why I went looking for something else to do and found the AWAI ad. I don't even remember quite how I found it, but it convinced me to try copywriting.

WILL: When do you feel you actually started copywriting and could you describe your early copywriting career?

FAYE: Well, I started The Accelerated Program in December of 2015. So, I've been at it for a year or so.

I think the best thing that happened to me was going to the Web Copy Intensive last year. I made many contacts there. But the best contact was Joshua Boswell. Joshua took six of us under his wing in a mentoring program.

That was really the best thing that happened to my career because we walk through what needs to be done every single week. We have a mastermind call every week. We have one-on-one calls with Joshua as often as we need. And, you know, he reviews stuff.

Having a mentor was absolutely the best thing that happened to me. It gave me a strategy for success. It got me to set up my website. Get my portfolio together. That type of thing.

I had all of that done within about six months of meeting Joshua. And then I went to Bootcamp. And that was an enormously wonderful experience, as you know.

I do think that if members can get a mentor, that speeds things along so much. Now, I have taken AWAI programs like finding your niche, writing your website, and getting your portfolio together. All powerful resources. But Joshua drove us. That really helped me. I can't stress having a mentor enough.

WILL: Sounds like having a mentor was an important success strategy for you. So, could you tell us three specific things you benefited from most in your contact with Joshua?

FAYE: I think the one-on-one calls with him. I have specific questions. He has specific answers. And the wonderful thing about Joshua is he thinks really well on his feet. I get terrific feedback on my writing in those calls. Invaluable.

Of course, my mastermind group helps with that as well. We review one another's things. The feedback of my mentoring group has been tremendously helpful.

Then thirdly, Joshua's resources. He had resources for somebody to help me set up a website. Somebody to get a potential client mail list from. He has tons of templates that complement AWAI's templates.

And then, just having Joshua be willing to reach out to his contacts when I did start writing to clients. I did a lot of research on LinkedIn and noticed he was a contact for many of these people. I asked him if he would just write and say, "This is my mentee. Would you help her out?"

He did and that was wonderful. That's gotten me closer to those prospective clients.

WILL: Thank you for this great conversation, Faye. Before we go, is there anything else you want to pass on to our readers to help them achieve success?

FAYE: Even though it was financially difficult for me to go to the Web Copy Intensive and Bootcamp, they were enormously helpful. Like many writers, I'm an introvert. Going to these live events got me out of my comfort zone and helped me meet potential clients face-to-face.

And of course. I've said it before. I can't stress strongly enough the huge benefits of finding a mentor.

The Professional Writers' Alliance
At last, a professional organization that caters to the needs of direct-response industry writers. Find out how membership can change the course of your career. Learn More »

Published: March 16, 2017