"I'll Have Copywriting Skills It Would've Taken a Decade to Develop on My Own"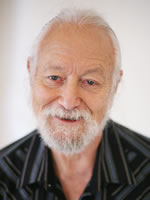 Will Newman
Over the past couple of days, we've been talking a great deal about "lifelong learning" from how working with a Copy Chief has improved my writing, to mastering the 12 hottest and most in-demand copywriting projects.
The message is that learning is never one and done. It's continual. When you look at it this way, you reach your goals faster and with less frustration. Today I want to introduce you to AWAI member Cara Flett, who's harnessed her passion for lifelong learning to achieve the writer's life faster than she ever thought possible.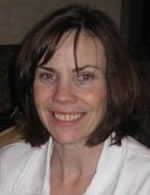 Cara Flett
WILL NEWMAN: Today, we've got something special for you: An interview with AWAI member, Cara Flett.

WILL: Hello Cara, tell us a little about yourself.

CARA FLETT: I'm married to an accountant and live in Ontario, Canada. Our house is five minutes walking distance from the shores of Lake Ontario.

Every day, we walk shoreline trails to the sounds of birdcalls and bellowing pet owners.

I'm also an omnivorous reader. Currently, I'm reading John D. MacDonald's Travis McGee series. When I'm not reading, I write fiction — buddy-based mysteries with a lot of humor.

WILL: How did you discover copywriting?

CARA: Copywriting is a "found career" for me, one I embarked upon with a vengeance in April 2016.

After multiple layoffs from my teaching career, I tutored for a living. Tutoring let me set my own hours so I could write in my free time.

You see, I've always wanted to write for a living, especially fiction. But I doubted I could earn a living at it.

Then one day in late 2015, I came across a letter written by Pat McCord in Writer's Digest. I was immediately intrigued by her story about being a starving artist. But her claim hooked me:

"What I didn't understand was I already had the skills to earn all the money I needed."

When I read that I only had to be able to write "a simple letter like this one," I had to give The Accelerated Program for Six-Figure Copywriting a try.

Copywriting and fiction writing are similar. Both allow me to spend my days crafting words that compel readers to keep reading. However, there's far more demand for copywriting. And far greater earning potential.

So, I bought The Accelerated Program. But I then let it gather dust on a shelf for six months.

When I finally began the program, I was hooked.

A month later, I was so convinced I could earn a living as a copywriter, I joined Circle of Success.

WILL: Describe your copywriting career so far.

CARA: I'm still in my early copywriting career, having embarked on this journey 10 months ago.

It's been a whirlwind 10 months! Since joining COS, I've won the August Barefoot Writer's Challenge. I've written an article for Sandy Franks, AWAI's Copy Chief. And I've submitted the second revision of a blog post to Pam Foster; that will be published soon.

Has my copywriting journey always been easy?

No. The marketing portion continues to task me.

I've always been an employee or a tutor who got students through word-of-mouth. I still wrestle with prospecting, developing a digital platform, and coming up with a natural-sounding elevator pitch.

Thankfully, AWAI is blessed with copywriters who are as supportive and helpful as they are talented.

One thing that's helping me in all aspects of my copywriting journey — especially overcoming my discomfort with prospecting — is a program AWAI developed recently.

They developed it to teach members the hottest direct-response project types. While I wasn't sure direct response would be my primary focus, I enrolled in the program anyway.

I'm thrilled I did.

I was drawn by the promise of having "A-list" copywriters teach me specifics of the most in-demand direct-response projects. And teach them according to what the three hottest finance, health, and lifestyle newsletter companies pay copywriters to write.

The program is called Advanced Training and it's intensive and spans a full year. I couldn't pass up the chance to learn on this level.

WILL: What have you gained from your involvement?

CARA: I've gained so much. Confidence. Knowledge of how sales funnels work. Insights into how copywriters master direct-response project types to earn six-figure incomes.

I'm learning from "A-list" copywriters like John Forde, Marcella Allison, Ben Settle, Clayton Makepeace, and more.

I'm always eager for my monthly sessions. I know at the end of the hour, hour-and-a-half, or two hours, I'll have skills it would've taken me a decade to develop on my own.

WILL: What three aspects of the Advanced Training program have been most beneficial to you?

CARA: First, we study top examples of project types each month for all three industries.

We know what works and why. We're also given bonus control packages to review. Having winning controls to study guarantees you develop top-notch skills.

Second, "A-list" copywriter hosts tell members everything they need to know — and things they'd never even think to ask.

Having inside expert advice on how to produce "A-list" copy that appeals to Copy Chiefs is unparalleled.

Third, I've not only learned to earn, I've earned while I learned!

For example, Sandy Franks asked me to write for AWAI based on an assignment I'd submitted to her. Every assignment we write is a Spec Assignment with the potential to catch the eye of a real client.

Everyone who can take this program — the Advanced Training program — should take it!

WILL: Do you have anything else you'd like to pass on to our readers?

CARA: Learning to be an in-demand copywriter takes a lot of work. But I've found my Tribe in AWAI. I have an army of well-wishers helping me whenever I ask.

With excellent skill-building programs at my disposal and exciting project types and opportunities to consider, I'm already enjoying the writer's life.

AWAI's Advanced Training
The Most Comprehensive Collaborative Learning Experience for Aspiring Copywriters. Learn More »

Published: March 23, 2017