Use These Three Automated Steps to Get Clients on a Regular Basis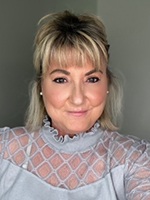 Jump-start your writing career by using your time wisely
What feeding ducks has to do with your writing career
Getting clients requires an automated system
These three steps are essential to landing writing gigs
Meet with Joshua in person, here's how
I'm constantly amazed and fascinated with the methods that six-figure writing coach and mentor Joshua Boswell comes up with to help writers grow their businesses.
I say that in all honesty because not only does he mentor and coach writers and have his own clients, he has a house full of kids, too. Eleven to be exact. As you can imagine, he and his wife Margie have their hands full.
No wonder Joshua finds clever ways to make good use of his time, like developing automated systems, especially ones that help get clients.
When he shared highlights of his newest method, I wanted to know more. In this interview, he explains why using these three steps will make a world of difference in getting the right clients for your writing business. Get the right clients and your income grows.
He also took the time to put together a video on the three steps. You should take a few minutes to watch it. Just click on the video image below.
So, let's get started. Here's my interview with the "madman of time management," Joshua Boswell.
Q: For the past few years, you've been working with aspiring writers to help grow their careers. I suspect you've seen ways they can improve getting clients. Can you tell us what might be one of biggest areas for improvement?

A: In the beginning days, most writers focus exclusively on improving their writing skills. But that's not enough. In fact, I suggest they focus more of their time on finding clients. Doesn't matter how good your writing skills are, if you don't have a client, your career is stalled.

It reminds me of this little place I took my family for pizza. They make the best pizza. Period. Better than most of the big-name companies. Yet, the place will never become a household name. They'll always be this small place that makes great pizza. What's holding them back? They don't do enough to market themselves.

So best pizza ever, but will always be a small company.

Q: But don't you think that a way to get more clients is to be able to "brag" that your writing skills are better than anyone else? I mean, if you get a writing project and your skills aren't good enough, won't the client be disappointed?

A: What I'm saying is that you can always improve your writing skills, but you may not always have the opportunity to land a writing gig. Since readers are AWAI members, they have access to all kinds of resources for improving their writing skills.

If a client asks you to do a project you haven't done before, you don't have to turn them down. Take the job and then use the AWAI resources to nail that particular project.

Again, it's about getting the client first, then figuring out how to improve the writing.

Q: Now I see what you're saying. As you explain it, the words that come to my mind are opportunity cost. In business, if you spend time doing something that doesn't generate money or profits, it becomes an opportunity cost. So in this case, if you only concentrate on improving your writing skills FIRST before landing a client, that becomes your opportunity cost.

But that also begs the question, as a newbie writer or even experienced writer, the goal is to get clients on a regular basis. How do you make that happen?

A: The best way I can explain it is with this story. I took my kids to a park with a pond. There were ducks at the pond. Margie and I were going to let the kids feed the ducks, so we took a loaf of bread with us.

Now, we weren't the only family at the pond feeding the ducks. In fact, a little boy from the other family was throwing big chunks of bread to the ducks. But that only scared them away.

I took my son to the other side and showed him a different way to entice the ducks. Instead of chunks of bread, I tore off little pieces. I threw a few pieces near where the ducks were swimming. One duck came over, then another.

Then I threw the pieces of bread a little closer to the shoreline and the ducks followed. Soon, we could place the bread on the shore itself. The ducks waddled out of the water and onto the shore.

What happened is I used a systematic approach. A little bit of bread at a time until the ducks were coming to us.

It works the same way with getting clients. If you don't have an automated approach, you'll be like the kid who was throwing big slices of bread into the pond, actually scaring the ducks away.

It's all about automation. The neat thing is, even a newbie writer can use an automated system.

Q: I love that story and it really demonstrates that the approach one takes in getting clients matters too. So would that mean each writer needs a unique approach?

A: Back to the duck analogy. That little boy had the same intent and desire … to feed the ducks. His approach or presentation was wrong. That's why I tell writers I work with to keep in mind that every writer has the same intent and desire. They all want to write for their clients. They want to live the writer's life. But it's the presentation or method you use to get clients that matters.

Q: I get it, presentation matters an awful lot. You talked about an automated approach earlier. You've boiled it down to three steps. How would you summarize those steps?

A: That's easy. I'll summarize them here but I also put together a learning video on this exact subject. It's about 14 minutes long and I use the same duck analogy, but of course, I elaborate more on what it means. In the video, I also reveal the three steps and something else. It's what I call the "secret sauce." I'll let your readers watch the video to learn about the "secret sauce."

For now, here's the three main steps for creating an automated system for getting clients:

Market: Think about who is your audience or your niche. Keep in mind you're talking person-to-person.
Message: What are you going to say to this person, or what do you offer? Remember, ducks won't come to you if you throw steaks in the water. So the Message is key.
Match: This is where my "secret sauce" comes in to play. Here I'm talking about connecting the Market and the Message. Again, more details are in the video I put together.

Q: Well as a marketer, I love those three steps. Coming from the giant publisher, Agora, Inc., a company known for its well-developed and well thought out marketing campaigns, this makes perfect sense to me. Does it matter what order these three steps are done?

A: Yes, order does matter. You've got to figure out your niche before you can figure out the right Message. So I always recommend to writers I work with to get that part right. And since I'm working closely with them, it's something we spend a lot of time on.

Q: I'm curious about this 'working with writers' thing. How does it work?

A: It's a special program where I work with writers of all levels, including newbie writers. I show them how to develop a client getting system they can use to grow their writing careers. I'm a people person and like to dig deep to find out what is holding them back. Once I discover that, I can then tap into their skills and talents and together we devise a plan for them to follow.

Initially, most people tend to think this kind of hands-on guidance isn't necessary or well suited for them, but what I've found is that everyone can benefit from a little TLC. I know it would have helped me when I was an up-and-coming writer, especially just having someone to talk things through.

Q: Me too. When I was starting out in direct response, there weren't too many programs available. Mostly you learned from reading books. There was one person who took the time to answer my questions. He was a genius. I mean that too. His IQ was out of this world. He wasn't a people person, so if you got a few minutes of his time, you were lucky.

Knowing you, Joshua, I can see how you get so much out of interacting with writers at all levels … as much as you do in helping them move past obstacles that are holding them back.

Well, I don't want to take up more of your time. I know you've got a lot on your plate. Thank you for chatting with me. And thank you for putting the video together.

Let me just turn to readers now and encourage them to watch it because it goes a little deeper into the things we've talked about here. You can watch Joshua's video below:

Thank you, Joshua. Always good to talk with you.

A: You bet. Any time I can help writers advance their careers, I'm all-in.
Your takeaway for today: Use Joshua's three steps outlined above to create your own client getting system. And if you need a little more insight on how to do that, watch his video.

The Professional Writers' Alliance
At last, a professional organization that caters to the needs of direct-response industry writers. Find out how membership can change the course of your career. Learn More »

Published: March 13, 2017