How You Can Turn Clients Down and Still Have a Thriving Writing Business
By Heather Robson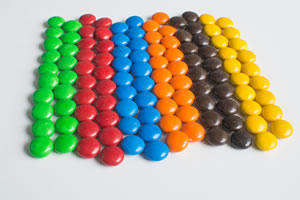 I've been blessed with some really great clients.
AWAI is one of my favorites. I've worked with them steadily for well over a decade, and through them I've met some of my favorite people.
They push me to challenge myself, but are also at-the-ready to express their appreciation. You can't ask for a better combination than that.
Another one of my clients that I've been working with since 2011 has become a friend. As a client, he takes pains to give me projects he knows I'll enjoy, and he's never shy about expressing the value I deliver.
I've had plenty of other gem clients through the years, even if the working relationships didn't last as long.
But I've also had some real duds, too.
I've had clients disappear when it comes time to pay … I've seen clients use my work and then act genuinely surprised when I insist on payment … I've had clients nitpick a project to death and then start pointing fingers when things didn't perform as well as expected.
Like so many writers, when I was starting out, I didn't have a good filter in place for weeding out the not-so-good clients. In fact, I didn't even know what a filter was in terms of marketing myself. The only filter I did have was the ability to say no when something seemed off … and too often I was afraid to use that one word. Why? Because I needed the work!
If you have the same conflict — the desire to work only with good clients, but the fear of saying no — then I'm going to show you how to set up a marketing filtering system that weeds out the bad prospects before they ever approach you.
Using this special marketing filter means you'll say no less often, because you'll be excited about the clients coming to you and the work they want you to do.
It won't be foolproof — some bad apples are very stubborn — but you'll attract higher quality clients more often … and you'll quickly get into a position where saying no is an option, because you're not desperate for work.
Filter #1: A Niche or a Specialty
The first filter is one you're likely already familiar with. It's choosing a niche or a specialty — an area or skill you want to focus on.
We talk a lot on Wealthy Web Writer about the value of choosing a niche … how it helps you market yourself better, because you know who you're marketing yourself to … how it makes it easier for prospects to find you … how it builds up your income by allowing you to charge higher fees and spend less time on research.
But, we don't talk a lot about how choosing a niche acts as a filter. When you choose a niche, it signals to people looking for writers that you know who you want to work with. Most people will self-select based on that. They'll think something like, "She serves the alternative-health community … not the automotive industry. I'd better keep looking."
Here's another thing about creating a niche filter …
Even if the prospect is in your niche, they could be the kind of client looking for a writer they can take advantage of — and, I have to say this happens less than most new writers think, it does happen. But when you niche yourself with confidence, you signal to the prospect you're experienced. That you know what you're talking about. That you're not an easy mark.
So, choosing a niche or a specialty and fully committing yourself to it will encourage those clients with less integrity to move along.
Filter #2: A Clear Message
Now, filters are not just for weeding out clients who may want to take advantage of you. They're also for helping you identify clients who are needy, who are know-it-alls, or who are generally difficult to work with.
These clients may be completely on the level about their desire and intention to pay you for the work you do. They just tend to bring a lot of headaches into the process. And, trust me, that can be just as discouraging and confidence-wrecking as not getting paid.
So, you want to send those types of clients a signal, too, that they should move along. The best way to do this is to call them out in your messaging. You can do this in a lot of ways.
For instance, I'm working on relaunching my business, and I have a section in my home page copy that outlines clearly (and playfully) who I want to work with and who I don't.
You could have a whole page dedicated to describing your ideal client. You could have a "Need not Apply" section to outline the kinds of clients you don't want to work with.
Be direct about it. Be polite and professional … but be clear.
People who read it will either think, "Hey this guy is my type of guy," and they'll contact you about work. Or, they'll feel a little uncomfortable and decide they don't want to work with you. Some people will find it off-putting. They may even write in to complain. When they do, don't worry about it. All they're doing is letting you know your filter is working properly!
Filter #3: "Let Your Freak Flag Fly"
This is a phrase I associate with John Carlton. He often admonishes writers to let their freak flag fly.
When you're going into business for yourself, it's like a "need for approval" switch is turned on. From everyone. Heaven forbid, if you're like me, and you're already more approval-oriented than what's healthy. If you aren't careful, you'll find you've packed up all the colorful elements of your personality and tucked them away somewhere out of sight, lest you make someone feel the slightest bit uncomfortable.
Resist this urge.
Just because you're a professional doesn't mean you have to use bland corporate speak and never say anything controversial. Let your personality come through. Even dial up the most colorful parts of it. (That advice comes from Ben Settle, who recommends you take your personality and turn up its volume in your writing, especially in your own promotional materials.)
In other words, be yourself.
How does this work as a filter?
People want to work with writers they like. By letting your personality shine through, you'll attract prospects who like you, and you'll repel prospects who don't. Any guess as to which kind of prospect is more fun to work with? And, who will come back and hire you again and again?
Filter #4: Set Up Some Hoops
This is a more advanced filtering strategy, one that Dan Kennedy is the master of.
To use this filter, you put some hoops in place that prospects and clients have to jump through in order to work with you. When someone hires Dan Kennedy and they come out to where he is for a meeting, they have to stay in a specific hotel. He sets the meeting schedule. He's in complete control of everything that happens.
The end result is that anyone who hires him really wants to work with him. They've demonstrated they're serious by being willing to go through the steps he's outlined.
You don't have to set up anything as complex as what Dan does. An example of a small hoop comes from Ben Settle. To sign up for his email list, you have to check a box acknowledging you'll be receiving daily communications from him, sometimes more. If you don't check the box, you can't sign up. That's a hoop.
Having your prospects take small steps to move forward toward working with you ensures that the ones who approach you are serious about hiring you and very interested in you specifically.
Filter #5: Do a Final Gut Check
All these filters will keep clients who aren't a good fit from even contacting you. They'll recognize you're not the writer for them (really, it's that they're not the client for you), and they'll look elsewhere.
But, even the best filters can leak a bit. Your final filter is you. When you have a prospect on the phone, pay attention to the rapport, to whether or not they're willing to answer your questions, to whether or not they're fixated on goals or fees.
Listen to your gut, and if the client doesn't seem to be a good fit, let them go.
This is your writer's life. Take pains to build it into something that nurtures you. The clients you work with will play a big role, so use these filters to make sure you're focusing your energy on doing work you love for people you like.
This article, How You Can Turn Clients Down and Still Have a Thriving Business, was originally published by Wealthy Web Writer.

The Professional Writers' Alliance
At last, a professional organization that caters to the needs of direct-response industry writers. Find out how membership can change the course of your career. Learn More »

Published: March 1, 2017