Unlock the Deeper Mysteries of Your Freelance Writing Client's Mindset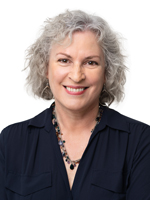 Pam Foster
Yesterday, I introduced you to five main types of freelance writing clients, along with insights into their responsibilities and concerns working with skilled copywriters. (Click here if you missed that essay.)
Today, I'm going to focus on YOUR ideal clients — the type you'll attract, click with, and work with for a very long time. It will be much easier to attract your ideal clients and communicate with them if you truly understand what they need from you, the copywriter.
First, let's recap the overall mission of any client looking for a freelance copywriter.
They want a writer who will …
Quickly get up to speed on the products, etc.
Ask the right questions to understand the audience and the mission
Offer copy ideas in a cheerful and proactive manner
Write effective, results-oriented messages
Know how to write a variety of materials (websites, email, case studies, etc.) OR
Know how to write for a very specific type of project: Video Sales Letters, for example
Deliver copy in a clear, clean, and error-free format
Meet deadlines and budget parameters every time
That's a good start in knowing what they want. But there's something much deeper.
Let me explain.
I've been noticing a major trend on the job boards lately, which offers more insight into the mindset of a potential copywriting client.
It's this: Freelance writing clients are looking for specific niche-industry experience.
What I mean is, in addition to finding someone who knows how to write copy that works, clients want a copywriter who:
Has experience in their industry
Knows about the competitive climate (overall in that industry)
Understands the types of customers/prospects in that industry
Understands the industry language: jargon, roles, activities, etc.
Is connected to other people and groups in that industry
Follows the latest trends in that industry
To illustrate my point, here are a few examples I recently found on SimplyHired.com.
Medical writer:

Beauty writer:

Scientific writer:
Now, some would argue that a really great copywriter can write about anything and promote any product. This certainly may be true; but when it comes to landing freelance writing clients, it all depends.
In the direct-response marketing world, Copy Chiefs may be willing to give someone a shot if they're new to a particular niche provided they have good samples.
But not always.
If the marketing director at a green construction company is anxious to find a freelance writer, would they prefer a copywriter who's been a career engineer in the green construction field, or a copywriter who's very good with copy, but has no experience or knowledge of that field?
How about the owner of a pediatric dentist office?
Would she choose a "generalist" copywriter … or someone who has small children, writes for a dental industry journal, and has a track record of writing for dental equipment companies?
In my experience, clients are thrilled and relieved to find someone who gets their industry. They often say, "I'm so glad I found you online! It's really hard to find someone with [my industry] background!
Let's look at why clients prefer a copywriter with knowledge of their industry:
Minimal learning curve: The client doesn't have to find time (or waste time) teaching the copywriter about the industry. You'll already know about the industry's latest trends, financial strength, trade shows, etc.
Already knows the prospect mindset: If you're mainly writing in a specific industry, you'll know what customers in that world are thinking, buying, talking about in social media, and so on.
Already a marketing ally: When you know the industry, you're already an ally who can discuss copy strategies aligning with the client's target market, or for an industry event, etc.
I know this from both firsthand experience and from copywriters who tell me how they've benefited from choosing a niche industry. For instance …
I have written in the pet-veterinary industry for 17 years. I know how to write copy that speaks to a busy veterinarian trying to get the latest information on leptospirosis.
My colleague Steve Maurer comes from an industrial manufacturing background. He can write about what it's like to be managing a production line on a busy plant floor.
And, another colleague specializes in the alternative health field because, he told me, "I healed myself through alternative therapy." He's now in an exclusive contract with an innovative alternative health company.
If I've convinced you that choosing a niche industry is worthwhile … now you're ready to take action and create a profile of your ideal copywriting client. Here are four action steps to use:
Action Step #1: Locate one or more trade associations in the prospect's industry. Simply Google "[industry] association." Trade association websites can offer a wealth of insights into industry trends, pressures, spending patterns, article topics, "Ask the Expert"-type topics, and more.
Action Step #2: Join an industry forum or social media group. In LinkedIn, for example, each industry has its own group (or many groups) where they discuss marketing, industry trends, etc. You may need to request admission into the group, but if your profile is focused on that industry, you should have no problem being admitted.
Action Step #3: Read industry statistics and other information online. You could Google "[industry] trends" to find articles, and also go to the websites for Inc., Bloomberg Businessweek, Forbes, etc., to search for relevant articles.
Action Step #4: Know anyone in the industry? Ask for an interview. If you're connecting with marketers in LinkedIn, etc., consider asking one or more marketers if they wouldn't mind a brief interview where you can ask questions about their world. Or send three quick questions so it's easy for them to respond.
These steps will bring you much closer to understanding your ideal copywriting client as well as writing highly effective self-promotion materials that speak directly to them.
In fact, using these steps, you could create a "customer persona," a very specific profile of the prospect. Identify:
The industry she works in
Her role in the company she's with
Her needs, specific to marketing in THAT industry (what's happening in that field right now)
Industry associations she might be part of, trade journals she reads, LinkedIn Groups she might belong to, and so forth
Keep that persona handy as you write client-focused copy on your website, LinkedIn profile, and other self-promotion materials. You'll write more effective copy that tells your prospective clients you understand what they need and can help them.

The Professional Writers' Alliance
At last, a professional organization that caters to the needs of direct-response industry writers. Find out how membership can change the course of your career. Learn More »

Published: March 3, 2017