Why AWAI Shouldn't Be Celebrating 20 Years of Helping Writers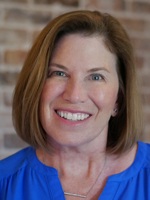 Katie Yeakle
You really shouldn't be reading this today.
And I shouldn't be writing it.
That's because AWAI should not exist.
It should have been one of the 96 out of 100 businesses you hear about that fail within 18 months of opening their doors.
After all, it was a crazy idea to begin with.
Nobody had ever tried to sell a copywriting program through the mail before. Heck, most people had no idea what copywriting was!
And one of the first rules of direct marketing is NEVER try to sell something to which there isn't already a proven want or need.
On top of that, virtually every working copywriter and marketer told me back then: There's no way you can teach people how to write sales letters through a home study program.
Yet within five minutes of Paul Hollingshead, Don Mahoney, and Mark Ford telling me about their plans to create a new program that taught people how to write "The Agora Way" …
And then asking me if I was interested in running the business side of things for them …
I took the job.
Why leave a stable job to take one with so much uncertainty?
I'll be honest.
A big reason was because we were all good friends and I knew we'd have fun working together. (And it's been a blast!)
I'd also learned from working with Mark for 15 years prior: never underestimate his ability to make something he's passionate about a HUGE success.
But most importantly, deep down I knew — if this thing worked — we could dramatically change the lives of a lot of people who trusted us to teach them this highly lucrative form of writing.
After all — I saw the money copywriters were making — even back then.
I saw the amazing lifestyle and freedom it gave them.
I knew, from being in the business, the demand for new writers was only going to grow — and that Internet marketing was going to multiply that demand … exponentially. (Boy, was that true!)
So here we are, 20 years later.
Granted, we're not the biggest business in the world — but we're profitable and about 20 amazing people who are passionate about what we do have very rewarding jobs.
And most importantly …
What I knew could happen … did happen!
We've impacted the lives of thousands of people over those 20 years …
People who loved the idea of writing for a living — but had no idea it was possible to make a five-, six-, even seven-figure income writing about new and interesting ideas — from the comfort of their homes … wherever "home" might be.
People like Steve Coombes, who's more than replaced his income from the stressful IT job that kept him away from his family. Today, he writes from his home office in New Hampshire and has plenty of time for fun with his seven kids.
And Cindy Cyr, who's been able to maintain a six-figure income while managing her son's music career, splitting her time between Florida and California.
Guillermo Rubio, the former Starbucks barista, whose copywriting career has taken him from the beaches of Florida to the mountains of Utah and very soon to his dream home in Southern California.
And, Elizabeth Blessing, who after several layoffs, a stint in residential property development, and time off to care for her ailing father, has created the life she always wanted thanks to her new copywriting career. She told me not too long ago, "AWAI provided me with the tools to bounce back from things that happen in life. I found skills, support, and more connections than I could have made on my own. It's a huge thing to me to find a form of writing where I can proudly say, I'm a profit center for my clients."
So how did AWAI beat the odds?
How did a company that should have been "one and done" after selling a few hundred guides on copywriting back in 1997 …
Become the place some of the biggest direct mailers in the industry turn to when looking for new copywriting talent?
Join me tomorrow as I explain how AWAI has become the industry's go-to place for creating one great copywriter after another.

The Professional Writers' Alliance
At last, a professional organization that caters to the needs of direct-response industry writers. Find out how membership can change the course of your career. Learn More »

Published: March 28, 2017