AWAI Member Triples His Monthly Income Thanks to High-Paying Copywriting Jobs with Clients Around the World

He Just Took on a New Full-Time Position That Will Take Him to the Next Level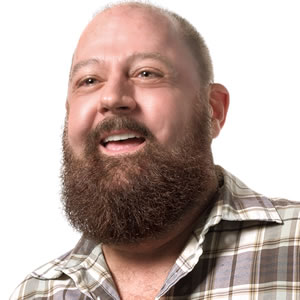 Les Worley
When we last checked in with AWAI member Les Worley, he had just doubled his income as a freelancer copywriter. He reached that milestone thanks to some very well-paid copywriting jobs, including a $5,000 per month retainer contract for 20 hours of work per week with an advertising agency. And they like his work.
In January, the agency presented Les an award for "outstanding contributions" to their success — the first time they've awarded it to a freelancer. They also recently asked Les to come on board full time as content director.
And he took the job!
"I still work from home except for a day a week in the office, and I flex my hours. It's a constant income with lots of benefits — and I can continue freelancing on the side, too!" Les says. "With a generous salary, bonuses, benefits and lots of paid time off, and a freelance gig every month or so puts that magic six-figures in clear sight. There's certainly more than one way to reach the writer's life."
With his previous retainer and additional projects, he had already tripled his monthly income consistently. And the new job takes him to the next level. He works mostly with technology companies in the B2B world. With his background in software development, it's the perfect fit.
"It's almost organic because most of my non-retainer clients are coming through my LinkedIn profile and my website," says Les. "I've learned that you certainly won't win every proposal you put out. But over the past year or so, clients are starting to contact me, rather than me having to rely only on outbound prospecting."
For example, while on the train from Fort Lauderdale to Bootcamp, Les received a signed proposal from a custom software company. It was for an email campaign and landing page they needed written. Not a huge amount, Les says, but the company found him, not the other way around. And the company has asked for additional proposals.
"A new Internet of Things venture in Austria (can't mention the name) has me set to start on their web content and blogs in February. A company in the U.K. that sells transit and logistics software wants my help aiming content at their U.S. market — another possible retainer. And I'm doing various copy and editing projects for a tech company in Germany. Those three have happened since Bootcamp, all inbound projects from LinkedIn and my website."
Les also does projects for AWAI and has written articles for International Living, Walden Publishing, Barefoot Writer, and B2B Writing Success. And that's given him a taste of business-to-consumer copywriting, which he wants to do more of in the future.
It's the new full-time job that will bring in the lion's share of his income. But it's not just the money that Les enjoys.
"It has built my confidence in myself. I worked hard for them before they offered it. They are happy with me. I have interesting work that doesn't take all my time," says Les. "A nice reliable income means less worry, of course."
It was at AWAI's 2016 Web Copy Intensive where Les set his daring goal … to double his monthly income within 90 days … and he did it! Like many AWAI members, Les made his way back this year to the 2017 Web Copywriting Intensive this week. We can't wait to hear the success that comes out of this year's event.
But if you weren't able to make it to the live event, you don't have to miss out …
Experience the 2017 Web Intensive From Your Home at a Fraction of the Price
Learn how to write the "7 most lucrative" web writing projects and transform yourself into an in-demand web writer in as little as 3 days all with AWAI's 2017 Web Copy Intensive Home Study Program. Get all the recordings from the live event – personal feedback, plus access to spec assignments that will open the door to get real clients, right away!

The Professional Writers' Alliance
At last, a professional organization that caters to the needs of direct-response industry writers. Find out how membership can change the course of your career. Learn More »

Published: March 1, 2017