Untold Opportunities for The Writer's Life Blossoming from 20 Years of Growth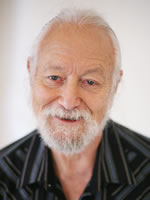 Will Newman
Do you remember what your life or rather your writing life was like 20 years ago?
The reason I ask is this month marks AWAI's 20th Anniversary. A company that started out with a simple idea, to teach copywriting to aspiring writers, has evolved into the premier company that helps ordinary folks achieve their writing dreams and goals.
The untold writing opportunities created by AWAI has certainly shaped my writing career. My life 20 years ago hit a significant turning point. One that propelled me into a copywriting career that has been fulfilling both financially and personally.
1997 was the year Linda and I packed up a U-Haul trailer and moved five hours north to the rural mountain community I now call home. It was insane for me to do that. I was just starting out in copywriting, and truth be told, I wasn't doing very well.
But I had faith and Linda's support.
I won't go through some of my early struggles. I was very lucky, however, to be working with Jenny Thompson at Agora, mostly writing inserts. Jenny was a great Copy Chief for me.
The biggest favor she did for me was telling me about a company "just starting out in Florida." The company's purpose: Train copywriters in strategies and secrets that had propelled Agora to its dominance in the publishing field.
I guess Jenny saw potential in me … as well as a deep need for improvement. By passing my name onto this infant company, she changed my life. I didn't even know their name.
But several months later, not long after we'd moved up here, an unassuming brown box arrived with a Florida return address. I opened the box. In it were a big pile of loose leaf lessons — the very first version of The Accelerated Program for Six-Figure Copywriting.
I thumbed through the pages. The lessons looked good.
But, as I've related to you before, I did what many AWAI members do. I let those lessons sit unread. And I let them sit far too long.
At that point, I was on the verge of giving up on copywriting. But my biggest cheerleader — Linda — encouraged me to push on, even though I'd taken a "second job" that was really my main source of meager income.
She also encouraged me to take another look at the stuff in the brown box sitting on our living room floor. When I did, I no longer thought the lessons looked "good." They were phenomenal.
The Accelerated Program changed my life. All because 20 years ago, a small group in Florida decided to train potential copywriters to become successful copywriters.
My life wasn't the only thing that's changed.
Over the last 20 years, copywriting has changed in ways I could never have imagined. The writing opportunities have grown exponentially. Few people writing copy in those days had any idea how much it would change.
When I began copywriting, most opportunities for writers like me were to write things coming through the mail.
In those days, savvy direct marketers used a number of very attractive formats to capture their prospects' interest and attention.
The standard form, the #10 envelope promotion, is what you see in your mail today most of the time. Variations included different sized envelopes, different colored envelopes, live stamps, and other similar options.
But people would often find an envelope in their mailbox from a direct marketer and there wasn't enough to get them to open it.
So, direct marketers experimented with magalogs. A magalog looks like a large magazine complete with pictures, charts, graphs, callouts, and other elements to pull the prospect in. These magalogs are still used today.
A variation on the magalog was to take the sales content of the #10 letter and turn it into a pocketbook — called a book-a-log. While not colorful like magalogs, book-a-logs' greatest drawing point is the recipient feels he's getting something of real value, something you might find at Barnes & Noble.
But then the Internet exploded.
Back in 1997, the Internet wasn't quite in its infancy … it was more like a toddler. Only 18% of U.S. households had Internet compared to 88.5% today. There were just under 1,700,000 websites worldwide. Today, 1 billion.
The Internet truly changed the face of copywriting in ways few people could have imagined.
And AWAI evolved along with those changes.
So, in addition to #10 promos, magalogs, and book-a-logs, huge writing opportunities exist for print and the Web.
You can now write emails, web copy, VSLs, white papers, email newsletters, social media posts … the opportunities for you to achieve the writer's life are endless.
All thanks to the incredible growth of a small group that started out 20 years ago in Florida.
Thank you, AWAI, for my success … and for the success of so many other writers.
Please comment below and give us your thoughts about the writer's life during this celebration of AWAI's 20th Anniversary.

The Professional Writers' Alliance
At last, a professional organization that caters to the needs of direct-response industry writers. Find out how membership can change the course of your career. Learn More »

Published: March 27, 2017