This Common Myth Will Derail Your Journey to The Writer's Life

Someday, my Prince will come …
or How a Common Mythology Can Ruin Your Chances of Success … and What to Do to Defeat It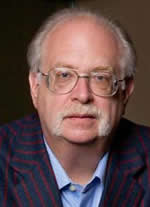 Dan S. Kennedy
This is the mythology imbedded from very early childhood. It permeates everything.
The Field of Dreams — build it and they will come.
The university degree — get it and all things wonderful; corporate suitors, high salary, career will come.
In the 1940's, there was Dale Carnegie. If only you knew how to 'win friends and influence people,' success would leap into your lap.
Much more recently, The Secret; the "law" of attraction; manifestation of any and every desire by thought. It will materialize!
Or, someday my prince (or to be present-day PC, princess) will come, and whisk me away from all this drudgery.
Enormous sums of money are taken from people unconsciously governed by this mythology, enormous disappointment inflicted by those cynically using the mythology to take that money.
A surprising amount of all commerce between adults runs in a circle around this childish mythology.
Freelance writers' and copywriters' favored mythology combines it all: If I just get good enough and keep getting better 'n better at writing, I'll be discovered, found, sought, and generously compensated. Success will come. As it should. For I am entitled to it by my skills (and my own needs and desires).
In the halcyon era of Hollywood, when "the studio system" plucked people from the streets and made them into movie stars, people flocked by planes, trains, and automobiles to La La Land, to be discovered.
At least they put themselves in the right place.
I am here to tell you that this mythology needs to be ripped out of your psyche as a vicious cancer that must be removed to save your life.
There are three essential elements for prosperity as a freelance copywriter, not one.
One is, obviously, a level of skill for which there is a suitable clientele, and continuous improvement of that skill so you can climb to better clientele. But this alone will never attract the princes or princesses, bring success to your lap, manifest your millions.
The second essential element is a source of worthwhile clients.
The third is advertising, marketing, promoting oneself to that place where the worthwhile clients congregate.
A stern warning: no amount of superiority in skill can relieve you of these other two essentials and the responsibility of proactively managing them.
So, let's talk a bit about #2 and #3 …
Essential Element #2: Establish criteria for worthwhile clients, and for their source.
To many freelance copywriters and writers, I recommend this: The 'Information Marketing Industry,' encompassing authors, publishers, speakers, seminar promoters, consultants, coaches, combinations and cross-breeds thereof, and "complete" businesses incorporating all those pieces and more.
This industry uniquely meets a near perfect criteria for worthwhile clients.
I won't summarize the entire criteria here, but key items are …
(a) An unending, insatiable need for writing and writers — because, again uniquely, the entire business is written words; both the deliverables and the marketing.
There is nothing else. And "NEW" is needed incessantly.
(b) Incredible diversity, so it's impossible for any writer not to have relevant background and interests.
(c) A big range of level of clients — tiny to small to large to giant. Start-up to 50-year longevity, competing against very unsophisticated combatants all the way up to extremely savvy and sophisticated. Thus, there are clients appropriate for any writer's levels of skill and experience.
There are plentiful, accessible sources of these golden-goose clients, too. Even the most shy and secretive can be found. Many gather, associate, collaborate, so breaking in with one almost automatically leads to many.
I'd add that, unlike many other industries, nearly every operator of the businesses in this industry understands the vital importance of copy that sells.
Essential Element #3: Where better to advertise, market, and promote yourself than in an industry that is entirely about, welcoming of, and interested in advertising, marketing, and self-promotion?
The info-marketing industry is the ideal place to do this which you must do, period: make yourself visible, known, accepted as expert.
Here, your own self-promotion, that is necessary anywhere, does double duty as demonstration of your capabilities in a very clear and relevant way.
I claim unique knowledge of this unique industry, from 43 years' experience with it, even developing it. I have started, built, bought, and sold businesses of my own in it.
As a consultant and copywriter, I have aided countless start-ups and entrepreneurs new to the field but have also been brought in to assist some of the biggest, big-name entities in the industry.
Every year, more than half of my 7-figure income comes from this industry, one way or another; as an author and content provider, from a portfolio of newsletters, from ghost-writing, from consulting, from sales copywriting.
Based on this, I serve as a most able guide to other freelancers, to info-marketing land, all its territories, its most fertile places (sources of clients), its tribal customs and language, and the ways and means of gaining acceptance and securing clients in it.
No feast of support will come to you from this place. But if you will come to it, properly prepared, you will find welcome mats and open doors all throughout the land!

Dan Kennedy's Writing for Info-Marketers Training and Certification Program
Copywriting-great Dan Kennedy is ready to take you under his wing, to show you where to find the best clients and to train you to write results-getting copy that will keep those clients coming back. Learn More »

Published: April 5, 2017