B2B Specialist Finds Financial Freedom in "Retirement" with High-Paying Copywriting Jobs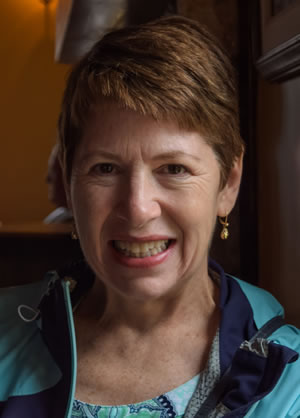 Margot Howard
Margot Howard joined her husband in retirement a few years back … sort of. She's still working but loving every minute of it, as well as the income her copywriting jobs bring in.
She worked in corporate/B2B sales for 28 years. But when she decided to leave her job, she was ready for a change of pace. That's when she found copywriting, specifically in the B2B niche — which allowed her to leverage her past work experience.
A referral from a friend led to her first major project rewriting a client's website and writing blog articles. She focuses on B2B web content such as website copy, blog posts, articles, case studies, white papers, and e-books.
But it was just before Bootcamp 2016 that she had her big breakthrough.
"I negotiated an ongoing contract with a client. This put me over the minimum monetary threshold I needed to hit to pay bills and live my life. At that point, I was looking at ways to take my business to the next level … a great problem!" says Margot.
As a copywriter Margot enjoys the freedom and flexibility of being a freelancer and being able to spend plenty of time with her husband. They're on the road a lot.
"I'd have to say that my favorite things about the freelance lifestyle are the flexibility and the portability. I'm able to work the days and times I choose. This allows me to spend more time with my husband when we are at home," says Margot.

"We also are able to travel for weeks at a time. I try my best to get ahead on my work when we are going to be traveling and then work a little at a time while we are away. As long as I have my laptop, travel printer, and an internet connection, I'm good to go!

"Because of this flexibility and portability, we were able to travel around Nova Scotia for 17 days last summer. It was an amazing trip! We're planning a visit to England this year."

The Professional Writers' Alliance
At last, a professional organization that caters to the needs of direct-response industry writers. Find out how membership can change the course of your career. Learn More »

Published: April 7, 2017