Content, Search, and
Social: The Team Approach to More Traffic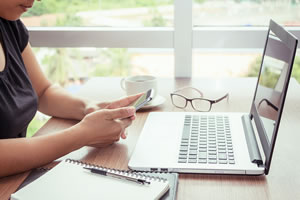 One of my favorite things about spring is it's a great time to be a sports fan.
The baseball season is just getting started, and both basketball and hockey playoffs are underway.
Regardless of the sport, the one thing that's clear is that the most successful organizations are the ones that play well as a team.
It doesn't matter if you have the best pitcher, the best pure scorer, or the best point guard — those individual players can't do it alone. To reach the pinnacle of success, all members of the team must come together not only as great individual players, but as one cohesive unit.
The truly great teams are just that: great teams.
That's an important lesson for our content marketing as well.
In the same way that one great player on a team can't do it all, it takes more than just content, SEO, or social media to succeed if your goal is good targeted traffic.
You need a team approach.
Building a Great Traffic Team
As the old saying goes: "There's no 'I' in Team."
Yet, I often see people obsessing over the latest SEO tactic as though it will solve all their traffic problems. Or trying to catch on to the latest social media fad thinking that's the answer.
What they should be doing is taking a step back to look at the big picture so they can see how content, search, and social work together.
Great content is important, but if no one can find it or it isn't shared, it's not going to result in much traffic.
Similarly, if everyone finds your content but it's boring or confusing … that kind of attention, you don't need! And you certainly don't want it shared.
To build traffic — targeted traffic — you need to take a more holistic view of content marketing.
It's only when your content, search, and social work together that you'll start to truly achieve your traffic goals.
Let's take a closer look at our Magic Traffic Triangle team members, and how they can work together:
Content
Content — great content — is truly the foundational piece of a successful content marketing and traffic strategy.
So what does it take to create great content?
Well, first the writing has to be good. You have to do your research and make your content easy to read and understand. But the writing is just one factor — just one player on the team.
Remember, the team's goal is more traffic.
And for content to generate traffic, it has to do more than just be good by itself.
You need content that plays the team game … content that's not only good, but is meaningful to your readers. Something they'll enjoy, be entertained by, or learn from. Something that will surprise them or get them to take action or make them change their mind.
That's the kind of content that gets shared.
Or you need content that answers a question you already know your readers are asking. Something they're actively searching for. Something they might find through a Google search.
This is what I mean by content that plays the team game … content that isn't just good in and of itself, but works with the team as whole.
You might be crafting a great piece of writing, but is it something people will want? Will it be interesting or entertaining enough for people to want to share it with their friends and colleagues?
Those are important questions, because, ultimately, you're looking for traffic. And where does that traffic come from?
Your audience.
Do you know your audience?
More importantly, do you understand your audience?
Research is an often overlooked, yet critical, factor where great content is involved, but people often think of research as topic research. And while that's important, if your goal is traffic, then audience research is just as important.
Knowing who you're writing to is the first keystone of crafting great content.
One analogy I like is from Nick Usborne, who asks, "If you were to submit your piece to an editor of an established magazine, would they publish it?"
This question is really an "audience" question — is this something readers would be interested in … or, would this content persuade readers to pick up the magazine?
Again, this is what I mean by the team game: content that is "search-worthy." Content that will cause people to say: "Wow, you've got to see this!"
SEO
Before we talk much about SEO, please remember that the Content section already contained the best SEO tip I could offer you: make your content "search-worthy."
Everyone is desperately looking for that magic SEO bullet, but crafting a great piece of content that your audience is hungry for is truly the best thing you can do for search engine optimization.
Why?
Because when it comes to Google (and the other search engines), one of the most important search factors for determining your ranking is backlinks: other websites linking to your content. (This is also known as an "off-page" ranking factor.)
And the best way to do that is to create content your audience wants.
At the end of the day, all Google wants is for their users to have a great search experience, and that comes simply from people finding exactly what they're looking for.
So, be that thing they're looking for!
If you create a piece of content people want to link to and want to pass on to their audiences, that will do as much or more for your search engine rankings than anything you could do on the page itself.
So, assuming you've done that, here are two "on-page" factors you'll want to make sure to get right: your title and description tags.
Your title and description tags are important for several reasons:
First, almost all the time, your title and description tags are what will be displayed in the search engine results page.
While it's important to optimize these for the search engines, it's just as important (or more) to optimize these for your readers. Often, what's written there will determine whether or not someone clicks on your result. In this sense, the title and description tag for your post or page are effectively an "ad" for your page, so make this count.
Best of all, since most people overlook this, it can be a quick (and easy) win.
Also, if someone shares your post on social media, your title and description will be the text that displays as the headline and description.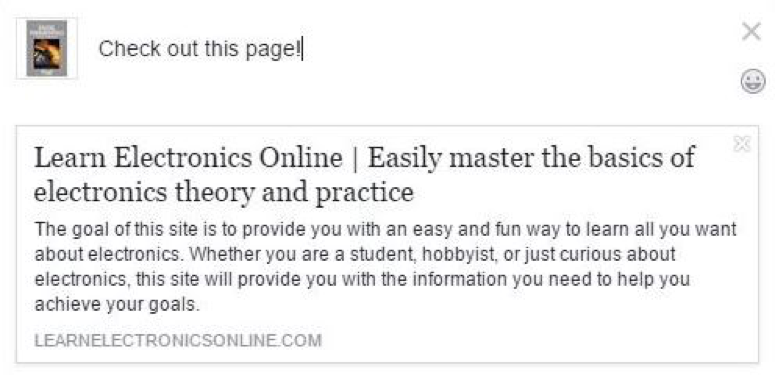 Well-written title and description tags will make your content more share-worthy and increase traffic … and, if your content is great and really delivers, they'll increase engagement.
Another important factor to consider — and this one is more for your readers — is the "look" of the piece.
Is the font big enough … do you have dark text on a light background … is there a good mix of short and long lines and paragraphs … are there clear subheads throughout the piece to catch the skimmers and scanners?
You want your content to be easy on the eyes. The one thing you don't want someone to think as they look at your piece is, "Boy, reading this looks like work!"
Social Media
When your content is just right and easy to find for search engines, it's time to bring in the third player on your traffic team: social media.
Of all of these, social is the one you don't really want to think about until all of the other pieces have been looked after.
Why?
I see social media as kind of a catalyst or accelerator. It can result in people finding your content much faster than they might have found it, if at all.
However, that's not necessarily a good thing … (just ask United Airlines).
It's wonderful if your content is great, but it can also be not so wonderful if your content is lacking.
In fact, when I see a business in a marketplace with competition, that does not have the best products, the best prices, or the best service, I counsel them that fixing those things is where they need to be spending their time and money … not on social media.
The same holds true for your content.
Do not expect lots of Likes and Shares to make up for weak content.
With social media, where traffic is concerned, the goal is engagement and interaction … not just "Likes."
You can't pay for groceries with "Likes."
As I mentioned in the SEO section above, you need to pay attention to the titles, or headlines.
Content optimized for social media tends to have short and inviting headlines that usually rely on curiosity.
While that's good, the one crucial thing is that you deliver on the promise of your headline!
You don't want to degenerate into "click-bait," where the goal is just to get the click.
The classic example of click-bait that doesn't deliver on the promise of its headline is the headline that yells, "Sex!" and follows with, "Now that I have your attention … here's a great deal on car insurance."
Modern examples usually center on teasing you with what some "aging Hollywood star looks like now …" but the result is often the same … just an excuse to show you more ads.
So, if you're teasing in your headline, make sure you deliver on your promise.
Putting It All Together
Here are some quick takeaways:
Try not to work on content, SEO, or social media in isolation. Consider how they each interact with and affect the others.
When researching, consider both your topic and your readers.
Spend a significant portion of your time on your headline — this will not only impact your content, but SEO and social media as well.
Always create a strong Title and Description tag.
Always deliver on the promise your headline makes.
If you take the team approach when crafting your content, and think about SEO and social media before you create it, you'll end up with content that has all the necessary optimization already built in.
You will have content that is both search-worthy and share-worthy, and that can unleash the true power of teamwork, with the result being lots and lots of targeted traffic. Call that a win.
This article, Content, Search, and Social: The Team Approach to More Traffic was originally published by Wealthy Web Writer.

The Professional Writers' Alliance
At last, a professional organization that caters to the needs of direct-response industry writers. Find out how membership can change the course of your career. Learn More »

Published: April 26, 2017