Do You Like to Write? Try Writing B2B Content or Copy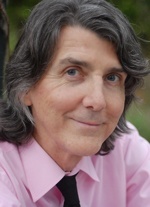 Gordon Graham
In my 20s, I knew a recent grad from a communications program.
He started helping companies get stuff printed, everything from menus for restaurants to slick brochures for real-estate firms. He did a little writing, a little design, a little proofreading, and a lot of wrangling with printers.
One day he said to me, "Gord, what I do is all B2B. You know, Business-to-Business."
I didn't know, and I was too embarrassed to ask. I always liked to write; so I carried on writing for newspapers, editing books on astronomy, and writing technical manuals on software.
Years later, I got my first corporate client pretty much by accident. Somehow, they found out about me. Maybe their marketing manager saw my column in a frequent-flier magazine and thought, "Hey, this guy can write. I'll call him!"
With trepidation, I started writing newsletters aimed at their customers in different sectors like food and beverage, oil and gas, newsprint, and water treatment. I remember my client wanted to sign an annual contract, but I put him off, saying, "Let's see how it works out."
Well, it worked out fine. My client loved what I did, and I wrote for him until he retired. I showed those newsletters to other prospects, and landed more projects. I didn't think that much about it.
Until one day I realized, "Hey, what I'm doing is all B2B. You know, Business-to-Business!"
But it didn't feel much different from writing anything else.
I always remembered I was writing for people. Whether that person was reading in their office, on the subway on the way home, or on their living-room sofa, they were still people.
My job was to catch their interest, keep them reading, and tell them something to help them on the job.
That's why I honestly believe anyone who likes to write should try writing for B2B clients. You may ask, "Yeah, but where's the opportunity?"
Consider this. B2B is a huge market, but it's hidden.
I think of Business-to-Consumer (B2C) as all the products we see when strolling down the aisle in any store. That's the visible part of the economy, like the actors in the spotlight.
But behind every product, there's a host of other companies helping to get that product to the shelf.
That's the invisible part of the economy, like the set builders, lighting and sound technicians, musicians, director, and producer: everyone working behind-the-scenes.
It's like that in Hollywood. One writer estimated 120 other people are working to put together a movie for every movie star on the screen.
Whatever the exact number, it's far easier to find work behind-the-scenes, and a more realistic way to make a living.
By the same token, it's easier to break into writing B2B, and a more realistic way to make a living.
The fact is, every B2B company needs more writing than they've ever needed before. For content, they need everything from blog posts to white papers. For copy, they need everything from emails to web pages.
If you like writing to explain, to persuade, and even to sell, there's far less competition in B2B.
Just think beyond the products on the shelves, and you're thinking in the right direction. Don't let it happen to you by accident, like I did. Take control of your writing life, and start looking for B2B clients today.

The Professional Writers' Alliance
At last, a professional organization that caters to the needs of direct-response industry writers. Find out how membership can change the course of your career. Learn More »

Published: April 14, 2017