This Niche is Growing Giving You the Chance to Earn Handsome Fees as a B2B Copywriter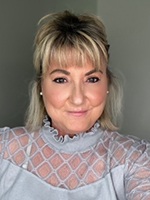 My ignorance became a rude awakening
A growing industry on track to hit $1.1 billion
B2B and consumer selling are like parallel universes
Worth your while to consider becoming a B2B copywriter
First-ever B2B protégé training program
Ever have one of those moments when you learn something completely new and so utterly fascinating, you wish you had known about it earlier … like years earlier?
This happened to me recently. Not only did I uncover a whole new world of copywriting opportunities, I had a few regrets about the course of my own career.
When you hear about the many different writing projects you can land and the fees you could earn, you'll understand why. Let me explain.
This revelation came about just a few weeks ago, after having three or four lengthy brainstorming conversations with veteran B2B copywriter and marketer, Steve Slaunwhite.
Prior to our conversations, I had only met Steve briefly and heard him speak at several of AWAI's popular Copywriting Bootcamps. (Which by the way, if you haven't registered, you should do that soon at the Early-Bird price and before all the seats are taken. Here's where to register.)
Unfortunately, I didn't really have the chance to get to know him better or learn more about the B2B copywriting niche. Boy, was that a mistake.
In fact, let me stop myself right here. It's not even fair to call it a niche because the B2B industry is huge. It's projected to hit $1.1 trillion in sales by 2020.
On top of that, there are roughly 5.7 million Business-to-Business companies in the U.S. And according to the Content Marketing Institute, almost all of them need B2B copywriters. The problem is, there just aren't enough copywriters to meet their writing needs.
How could this be possible? I've come to believe that it comes down to not realizing this copywriting avenue even exists for writers. When I think about copywriting, the immediate "who" that comes to mind are companies that sell their products and services to us — the consumers.
But that's an unfair or rather a one-sided point of view. As Steve Slaunwhite pointed out, just because businesses don't sell directly to consumers doesn't mean they don't need copywriters. Many of the formulas you use in selling to consumers are the same with B2B. There's two main differences: (1) you're selling products and services to other businesses, and (2) the promises are not as bold.
Steve says that B2B customers don't respond well to hyperbolic copy and big bold promises. Instead, as Sgt. Joe Friday of the old television show Dragnet would often say, they want "just the facts, ma'am."
Here's another surprising similarity of B2B copywriting to consumer copywriting … getting to "just the facts" means doing lots of research. How many times have you heard that to be a great "A-level" copywriter, you also need to be good at research? Same applies with B2B copywriting.
What's also appealing are the many different projects you can do as a B2B copywriter. And here again, you'll find they are similar to consumer selling. For instance, you might be asked to write landing pages, ad inserts, website copy and content, webinar and video scripts, emails, and the list goes on and on.
The similarities are so striking between B2B copywriting and writing copy for consumers, I'd like to think of them as parallel universes. And here's a confession I'll share with you, Dear Copywriter.
Had I known about B2B copywriting earlier in my career, I would have done that first. It is boots-on-the-ground training in writing copy, and once you master it, you can transfer those skills to markets like writing sales copy for financial publishers (considered one of the hardest to master).
And B2B copywriting pays well too. Write a good white paper for your client and it's not out of the question to charge $7,000. Take an hour out of your day to write an email and get paid up to $1,000.
Steve also tells me that since demand for B2B copywriters is so high, if you find a client, odds are in your favor of getting more than one assignment. That translates into repeating income from a single client.
After hearing all this about B2B copywriting, now you can see why I might have a few regrets over not knowing about it sooner. Hopefully you don't make the same mistake I did, and can take advantage of all the opportunity waiting for you in the B2B industry.
Your takeaway for today: With demand for B2B copywriters at an all-time high and growing, now is the perfect time to use your copywriting skills and knowledge to fill this void.

The Professional Writers' Alliance
At last, a professional organization that caters to the needs of direct-response industry writers. Find out how membership can change the course of your career. Learn More »

Published: April 17, 2017