How I Gained Confidence to Say "Yes" to The Writer's Life — and How You Can Too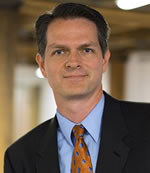 Neil Sutton
In my 20-year career as an architect, I've fought lack of confidence.
In the early 2000s, as a young guy in a big firm, I moonlighted on side projects. After working all day on $100-million hospital projects, I'd spend evenings designing houses for my own clients.
One day, my boss told me our company's CFO was building a 5,000-square-foot lakeside home. He wanted to know if I'd design it. At the time, hungry for opportunities, I blurted, "Of course, but …"
He'd heard my hesitation. I clumsily explained I'd never worked on houses that big.
A few days later, the CFO's wife called to discuss the project. We went through the motions of discussing their wants and needs. I quoted my fee. But it didn't matter …
My credibility was shot before I'd said a word. They rejected me for my limited experience. Lack of confidence lost the big project.
Building the Knowledge Bank
Fast forward to 2013, I was learning all I could from AWAI about writing for the Web after joining Circle of Success (COS).
I became an information addict. I got my hands on every program, report, piece of knowledge I could.
One of the first programs I studied was Nick Usborne's Web Copywriting 2.0.
In this foundational program, you receive the keys to writing web pages that draw your clients' prospects in and click through to learn more. Nick guides you in how to write exceptional emails, e-newsletters, and blog posts.
From this solid foundation, I began building my "knowledge bank" with AWAI's resources on how to write for clients. Except now there was one thing missing.
Clients. I'd fallen headlong into the trap of endless learning but I delayed the crucial step of promoting myself.
If you're just beginning your writing career, learn from my example and get yourself out there as soon as possible.
Setbacks Lead to Courage
Then in 2014, a huge setback arose …
The company I'd been with for 17 years cut staff, including me. I had to find a new job to support my family. Without clients, I set my dreams of the writer's life aside and focused on doing a great job at a new company.
A year later, came the second hit … but this one became my catalyst …
The new firm cut hours by 25%. I now had to figure out how to fill another big income gap. I wasn't sure what I'd do.
Then, inspiration.
I looked around my home office. There on the wall, my "Cheat Sheet" Poster from AWAI called to me. As did the AWAI programs I'd studied.
I summoned my courage and told my wife I was ready to find clients.
I tapped into my knowledge and knew AWAI had resources and support waiting for me.
Sure enough, I found an updated version of Web Copywriting 2.0 on AWAI's website.
I reviewed the program, then hit the ground running, marketing myself as a web writer.
I'd gained courage, confidence, and capabilities from my AWAI programs. Within a month, two clients needed help planning and writing websites.
My writing career was taking off. I was in business.
Growing Your Writing Business and Confidence
Since I made the decision to say "Yes" again to my pursuit of the writer's life, my freelance copywriting business is growing.
I've worked with clients in the design and construction niche to improve their existing web copy. And I plan and develop copy for new pages and websites.
I've also started freelancing for a marketing agency, providing support for websites they're developing for clients.
Now, when any prospect or client asks if I can help with website copy, I confidently say, "Of course."
You're Not Alone
With AWAI behind you, you never feel you're in over your head.
Sure, there are times (usually right after accepting a project) I think, "Okay, Neil. You got the project. Now what?"
But the feeling doesn't last long anymore.
Architecture firms have best practices to take you through a project from beginning to end. They eliminate guesswork and set you up for successful projects.
This is exactly what I've found with Nick's Web Copywriting 2.0 program. And that's what you'll find too. You have the knowledge, support, and encouragement you need.
All you need to do is say, "Yes."

Web Copywriting 2.0: Your Complete Guide to Writing Web Copy that Converts
Learn how to become an in-demand online copywriter for companies big and small. Online copywriting expert Nick Usborne shows you how to write web copy that converts. Learn More »

Published: April 21, 2017