How the "Power of Belonging" Will Enrich Your Writing Career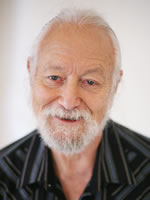 Will Newman
I'm not a joiner.
Or at least I used to kid myself by saying that.
But I've been giving thought to this long-held belief recently, a belief that until I wrote this article I would've vehemently stood by.
Yet it turns out, I am a joiner.
As I look back over my last 20 years, some of the greatest joys I've experienced have come because of groups I've joined.
Many writers like me tend to be solitary, "leave-me-alone" people. And to some degree I still am.
But if I hadn't joined my local Rotary 20 years ago, I wouldn't have experienced the joy of seeing children from 6-weeks to 10-years-old hunting for Easter eggs in our city park this past weekend.
Our club helped this event with a financial donation. But more important, we helped with a donation of our time hiding eggs, finding older youth to hide eggs, and making sure the Easter Egg Hunt ran smoothly.
I can honestly say I was "high" by the time the last child left.
I would never have experienced that had I not joined Rotary.
The only way to become involved is to join …
I joined Rotary 20 years ago shortly after moving to the small, rural mountain community I live in today.
I'd wanted to live in a small town much of my adult life. (And becoming a copywriter allowed me to live this dream.)
Not long after moving here, I asked a new friend what the best way to become involved with the community was. For despite being an introvert, my reason for wanting to move to a community this small was to become involved in ways I could not in a large city.
I was told the only way was to join a service club. I joined Rotary.
Belonging to Rotary has enriched my life in ways I cannot count. In my urban life, my only friends (beside family) were work friends.
Where I live now, my fellow Rotarians — all 24 of them — are not friends. They truly are family.
Together we work to help our community and the youth of the community prosper, often in the face of overwhelming challenges.
Growing from belonging …
If it weren't for belonging to Rotary, I would not have been a part of my club's Backpack Food Program.
In this new program — less than six months old — elementary school children who need food over the weekend take home a backpack of easily prepared food. This is a necessity in a school community where 95% of the children qualify for free or reduced breakfasts, lunches, and snacks.
If it weren't for my belonging to Rotary, I would never have had the satisfaction of knowing that a substantial number of these children will not go hungry on weekends.
But I didn't just join Rotary when I moved here. Me, the non-joiner, became a member of the Chamber of Commerce. I'm on the elementary school board. I'm a member of the recreation District Board. And I'm on the planning commission.
I do this because, despite my "leave me alone" personality, I gain so much more from belonging to these groups than I could ever have thought possible.
The group I joined that made it possible …
One group I joined shortly after moving to my small mountain community made my life here possible: AWAI.
I've told the story of how AWAI transformed my career when I started writing copy. So, I won't retell it now.
The important point is that joining a professional group is what changed my entire writing career. I didn't have to reinvent the wheel to find success. I just followed in the steps of the members who went before me.
Belonging to a group means you can cut out the trial and error. Instead, follow proven roadmaps. Tap in to hidden resources. Achieve success faster. (And you're not alone, trying to figure it all out.)
I can say this with all honesty: If it weren't for AWAI and all the different groups in it I belong to, I wouldn't have been able to remain in my little rural community.
And if I hadn't stayed here, I wouldn't have had the joy of working with the children in this community, of being a Rotarian, of helping guide our elementary school …
… You get the idea.
It's possible you're like me, believing yourself to be a non-joiner.
That said, don't shortchange yourself. Don't be afraid to join groups and organizations that will benefit you. Because in my experience, belonging to these groups will benefit others around you at the same time.
This is the "Power of Belonging."
I'd love to hear your thoughts on the "Power of Belonging" to enrich your life. Let us know by commenting below.

Wealthy Web Writer: The Writer's Roadmap to Making Money Online
With millions of websites and counting, the need for qualified web writers has never been higher. Get access to a growing resource designed to help web writers succeed. Learn More »

Published: April 28, 2017