The "Gold Rush Secret" to Making Money in Today's Information Age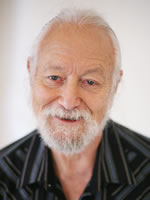 Will Newman
Savvy, successful entrepreneurs — and you're an entrepreneur when you achieve the writer's life — understand the secret to long-lasting success is to go where the money is.
Let me give you a quick example from history.
Think back to what you know about the California Gold Rush. Who made the most money from gold in the California Hills?
You'd have trouble naming just one miner who made a fortune. But even if you didn't know his name was associated with the Gold Rush, I know you've heard of Levi Strauss.
Strauss made his fortune supplying sturdy clothing to miners.
And consider John Studebaker. He was lured to California when he heard about the Gold Rush. When he got there, he decided instead of toiling in the dirt and muck, he'd manufacture wheelbarrows for miners. Another fortune made.
Other savvy entrepreneurs made their fortunes by going "where the money is" as well. Mark Hopkins. Henry Wells. William Fargo. Leland Stanford.
These entrepreneurs made millions because they had the foresight to know that fortunes are made providing others with what they need.
So, what do people need these days?
Today, we live in what's called the "Information Age."
If these savvy Gold Rush entrepreneurs were alive today, they would've found the best way to exploit the Information Age … and build their wealth from it.
That's what Information Marketing is all about.
Information marketers provide desired and needed information to people who're actively looking for it. And they make good money doing it.
You can, too.
Information marketers create, promote, and sell information products in a wide range of subjects … in a wide range of niches. (I'm sure info marketing is big in your chosen or soon-to-be chosen niche.)
As an info marketer, you might create e-books, newsletters, blogs, video or audio courses, e-courses, DVDs, workshops … and so much more.
And you can work as a freelancer for hire where clients are begging for good, trained info marketers.
Or you can work entirely on your own.
Or both!
If you work on your own, you produce info products and sell them through your website or other places. (Think affiliate marketing!)
What do you write? Things that interest you. Things you have knowledge and experience of. Things you've always wanted to explore and become an expert in.
If you go this route, you face low start-up costs. You simply put your best tips, ideas, and strategies into a form that best attracts your target market.
When your product is ready, you market it, pulling down income as sales come in.
Once you've established yourself as a solo info marketer, you have a ready (and quickly expanding) market for your goods. And your existing products — as well as new ones — become a steady income stream.
Or instead of going off entirely on your own, you could choose to work for a client who needs to attract and keep customers with high-quality information products.
While some mega-corporations have their own information marketers on staff, most companies — large, medium, and small — have found it's more cost-effective to hire freelancers like you.
When you write for other clients, they provide you much of the background information. They direct and guide you how to present the information.
You'll probably have to do some research, but you're working as a team, which takes a lot of pressure off you.
But whether you decide to be a solo information marketer … or a freelancer working for outside clients … or both … you'll be using Levi Strauss's secret to wealth.
You'll go where the money is … information … and use your writing skills to achieve the writer's life as an information marketer.
Have you ever thought about information marketing as your route to the writer's life? What do you think about it now? Comment below to tell us.

Dan Kennedy's Writing for Info-Marketers Training and Certification Program
Copywriting-great Dan Kennedy is ready to take you under his wing, to show you where to find the best clients and to train you to write results-getting copy that will keep those clients coming back. Learn More »

Published: April 3, 2017