Here's How to Generate Steady Income Writing for Information Publishers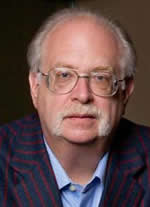 Dan Kennedy
Let me tell you about a longtime client of mine. Because he is a multi-faceted information marketer, it's not easy to accurately describe his business. It'll take a few minutes.
He publishes a book and a home-study course about earning finder's fees in the real estate investment world — the finder's fee idea of my invention. These information products are sold via direct-mail letters, magalogs, booklets, and postcards, as well as websites and tele-seminars and through affiliates.
To get that far, he required copywriting for a collection of sales letters, magalogs, booklets, postcards, and websites, then, as soon as that was working, a series of 'back-end' letters to stop refunds and help retention; to get the buyers to attend follow-up training conference calls and tele-seminars where other courses are sold; and a letter to recruit affiliates to let him promote his products to their lists.
Then, all these course buyers needed to be sold into coaching programs — requiring another wave of sales letters, booklets, audio CD scripts, websites, email campaigns. Now that all that's working, campaigns are needed for three different boot camps and an annual conference.
Next, we're in discussion to have me (a) re-create all that for a different personality with a different kind of opportunity likely to appeal to these same customers and to the much larger number of unconverted leads, and (b) re-create the original system to be aimed at a higher level, more affluent, more sophisticated target audience.
Each successful step in the evolutionary growth and expansion of his business provides the next copywriting project I'm needed to write. It should be noted he is also using other freelance copywriters and content writers for less critical and difficult project work.
I'm well paid for my contributions — and better yet, zero hassle. We speak once a month during a pre-scheduled phone call. As soon as I finish writing one thing, we contract for the next.
He is not at all unusual.
As a matter of fact, there are thousands just like him, in hundreds of different product and business categories but all marketing "how-to" information, published offline and online, delivered in training programs, in coaching programs, by one-to-one coaches, and so on.
Many have ascension processes for their customers, so that, with coaching as an example, the same information marketer may have programs priced at $3,000, $15,000, and $30,000 a year. They have insatiable need for new and better "front-end" marketing to bring in new buyers plus even more insatiable need for "back-end" marketing to ascend their buyers, bring buyers to conferences, and otherwise monetize buyers.
They also have a need for content, for everything delivered to buyers that get created "fresh" week to week, month to month.
This is but one very good kind of information-marketer client, who I'll call "Steady Eddie."
Another is the client who only periodically, even sporadically comes out of the woodwork to create and run a big but short-term promotion, for a product or event. I have clients like this I do a project for once a year and never hear from them until the next year.
There are other types of clients, too. The information-marketing industry is huge and diverse and blossoming thanks to the proliferation of new media yet very much reliant on old media as well, and most importantly, in constant need for more copywriters and writers willing to learn how they operate, why their customers buy, what they sell, and then serve their needs.
Any such client's successful campaign for something automatically births an endless series of Next's, creating an endless series of assignments for the capable copywriter.
This is very important to understand. Like most businesses, a typical information-marketing business has, as its floor, one or several ongoing, chug-chug-chug means of getting customers and making sales that get little or no tinkering for months or even years on end.
The client I spoke about at the start of this article is heavily reliant on a single direct-mail campaign I wrote 26 months ago, that has not needed a change since.
But, good news about these information-marketing businesses: they are a bit like movie studios, in that they are very much about their next "release" and the marketing to make it a hit, and their next "release" and the marketing to make it a hit.
To their own lists of customers and unconverted leads, in their own media like websites and newsletters, they are rolling out one entirely new, built-from-scratch promotion after another after another all year long; as one is happening, the next is being readied, and the next to follow it is being conceptualized.
These information marketers work in much the same way, so there is also more than one to many new products, events, coaching programs, and services being readied for launch, and advertising, marketing, and promotion campaigns as well as content being written, on cycles of months to six months to even further out.
Few other industries or types of clients function like this. That's why learning to write for information marketers can be so beneficial to the freelancer. Here, not only is there an abundance of available clients and opportunities and assignments, there is a way to eliminate the roller-coaster effect of getting an assignment and making money, but then being unemployed and having no income when you finish that assignment, then hunting for another gig. Here, there is a way to lock in steady work and income through a series of Next's.
Your takeaway for today: Information publishers are hungry for copywriters. You can turn that need into steady income by becoming their go-to copywriter.

Dan Kennedy's Writing for Info-Marketers Training and Certification Program
Copywriting-great Dan Kennedy is ready to take you under his wing, to show you where to find the best clients and to train you to write results-getting copy that will keep those clients coming back. Learn More »

Published: April 3, 2017