The Income Secret AWAI Has Known for 20 Years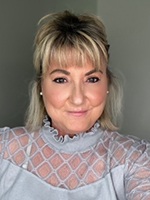 Are Americans doomed to the low-paying job trap?
The Great Job Shift
20 years of helping aspiring writers
Life-changing copywriting training programs
The future of high-paying jobs
Anthony H. didn't expect to stay in his job as a cook forever. It was supposed to be an entry-level job. But nine years later, he's still cooking at a fast food restaurant.
For all his hard work, he's earns a little more than $8.25 an hour. He's gotten a few raises along the way, but with his income, sometimes struggles to support his family of five.
Anthony was hoping to land a job with a company that would be willing to train him in a fun and rewarding career. And one that paid handsomely too.
But he never found that company or the right opportunity. Not knowing there were other training options available, and afraid to take a chance, he chose to stay at his current job.
Anthony's not alone in his struggle. Although the nationwide unemployment rate sits at a 10-year low of 4.7 percent, many Americans are finding it difficult to get a job that pays better than minimum wage.
What's happening is that low-paying jobs are becoming the new norm, or as Jonathan Morduch and Rachel Schneider, authors of The Financial Diaries: How American Families Cope in a World of Uncertainty, call it, the Great Job Shift.
Turns out, the Great Job Shift has been slowly unfolding for the past 47 years. Since the 1970s, steady jobs that pay predictable wages with strong benefits have become scarcer. Professional and technical jobs boomed from 1940 to 1980, but growth in this sector has now slowed to a crawl.
Service jobs have taken a larger piece of the economic pie, which creates greater income volatility, since many of those jobs are based on hourly wages.
What kind of jobs are we talking about? Salary.com lists some of the lowest-paying jobs as:
Food preparation and serving workers, including fast food
Dishwashers
Cashiers
Hosts and hostesses
Amusement park attendants
Movie theater ushers, ticket takers
Farm workers
So why am I sharing Anthony's story with you now, Dear Reader?
Because when I read stories like Anthony's, it makes me wish he and all the other people who feel stuck in their jobs knew about the copywriting training programs AWAI offers aspiring writers.
This year marks AWAI's 20th Anniversary of helping people who love the idea of writing for a living fulfill their dreams.
For me to say their training programs are life-changing is an understatement. Take Steve Coombes. He's more than replaced his income from the stressful IT job that kept him away from his family. Today, he writes from his home office in New Hampshire and has plenty of time for fun with his seven kids.
And then there's Cindy Cyr, who's been able to maintain a six-figure income while managing her son's music career, splitting her time between Florida and California.
Or Jon Stoltzfus, who is now earning well into the six-figures as a "go-to" copywriter for a major financial publisher, Dent Research.
I could go on and on with one success story after another. The truth is, AWAI has enough success stories on file, we could write our own book. Maybe it would be titled: The Diaries of Successful Writers: True-Life Stories of How Aspiring Writers Earn a Good Living in Today's Uncertain Economy.
The neat thing about AWAI's training programs is the variety. You can learn to be a well-paid copywriter in almost any niche you choose … from consumer products such as financial and health, to Business-to-Business, even specializing in writing for the Web.
Maybe one day Anthony will discover the same income secret that AWAI has known for 20 years — that copywriters will always be in demand.
Your takeaway for today: If you have a dream of earning a living as a writer, then you don't have to settle for a low-paying job, not when you have the resources of AWAI behind you.

The Digital Copywriter's Handbook
Learn how to become an in-demand online copywriter for companies big and small. Online copywriting expert Nick Usborne shows you how to write web copy that converts. Learn More »

Published: April 24, 2017