Without This Essential First Step, You Can't Reach Copywriting Success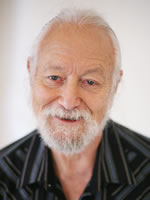 Will Newman
If I hadn't had the proper resources 45 years ago, I wouldn't be a copywriter today.
In fact, I might not have been anything today; to be blunt, I might have died.
Back in those days, I was an inveterate backpacker.
My cousin at 21-years-old and I at 23 had planned a backpacking trip starting at the north end of the John Muir Trail in the Sierra Nevada with plans to traverse the entire trail and end up at its southern end at Mount Whitney.
But our plans almost ended one day out.
We'd started in early June after a heavy winter. Not too long into the first leg, the trail disappeared into snow.
But my cousin and I were young and foolish, so we pushed on. We were sure we knew where the trail should be. And if you know any foolish young people such as we were in those days, you know we weren't about to turn back and end our trip. We pressed forward.
Probably an hour or an hour and a half into our trudging through snow and over rocky outcroppings, we realized we were lost.
So, we got out our topo map and compass. Using our orienteering skills, we trudged ahead until we hit a clear area where the John Muir Trail clearly emerged from the snow.
I might've overstated the danger we were in just a bit. But it's easy to get lost in the wilderness. What saved us were the resources we had.
Two items saved our lives.
The first was the compass. (I'll talk to you about compasses tomorrow.)
The second item that saved our lives was a detailed topographic map.
We'd been wilderness hiking enough to know you never leave on a hike of any length without a good map.
Maps will save your life in the wilderness. They'll also save your pursuit of the writer's life — especially when you start out.
As Saint-Exupéry — pioneering aviator and author of The Little Prince — reminds us, "a goal without a plan is just a wish."
And honestly, wishing for the writer's life just ain't good enough. You must plan for it. You must draw your roadmap to copywriting success.
Answer this …
What one quality do all roadmaps have in common?
Topo maps, with their little lines defining altitude, are vastly different from street maps. Street maps are vastly different from AAA roadmaps. But they all have one thing in common … something in common with your plan for success.
They're all written (printed really).
So, the first thing you must do is commit to writing down your roadmap. It's not good enough to "have it in your head."
And just like if you're planning a trip to a distant destination, you'll have to revise it several times.
Where do you start?
You know your goal … to live the writer's life.
So, you start at the end, your goal. You must decide what "the writer's life" really looks like in very specific terms. It's not good enough to say "I want a six-figure income. I want a lot of luxuries. I want … "
You must be specific about what these mean for you. You must not only be specific about what they are, you must also be specific about when you intend to get them.
Now, wishes and dreams are great as motivators. But they're not good for mastering goals. So, when you specify your goal, make sure it's reasonable and attainable — both in terms of what and when.
So, now you know where you want to get to.
What's next on your road to copywriting success?
The writer's life has many different roads leading to it. Your next step is to decide which road you're going to take to reach your goal. What do I mean? Decide what niche you're going to use to achieve success.
Next, investigate what training programs you'll need to get you there as quickly as possible.
Notice, I said "investigate." When you do, you quickly discover your niche (let's say financial, but this is true for all niches) isn't a road at all. It's a vast superhighway system.
Every niche has many possible specialties that'll lead to the writer's life. Maybe writing emails or white papers or newsletter direct marketing copy appeals to you. Choose a couple of specialties to start … later, you can expand.
Finally, go back and decide what trainings will best push you along your journey.
And all the time … writing out and revising your roadmap.
Now, this is only an osprey's view of planning your roadmap for copywriting success. But I hope it gives you an idea of the most important first step you must make to achieve the writer's life …
… Plan your roadmap!
Have you already begun planning your roadmap to success? Is it written down or floating around in your head? Comment below to tell us.

The Professional Writers' Alliance
At last, a professional organization that caters to the needs of direct-response industry writers. Find out how membership can change the course of your career. Learn More »

Published: April 6, 2017