Use Your Background to Break into B2B Copywriting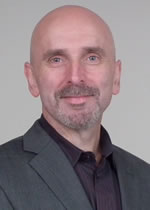 Steve Slaunwhite
I got an interesting phone call last week. It was from someone — let's call him Jim — who is interested in breaking into Business-to-Business writing. He said, "Steve, I've been working in the transportation industry for the past 20 years. Is there anything I can do with that experience to help me succeed as a writer?"
"Let me ask you a couple of questions first," I said. "Are you familiar, generally, with the types of products and services that transportation companies sell?"
He said, "Sure. Trucking services. Logistics services. Distribution pick and pack. The list goes on and on."
"Okay," I said. "How about products and services that transportation companies purchase?"
He thought about it for a moment. Then answered, "Warehouse supplies and equipment. Machinery. Trucks. Software. Logistics consulting services. Customs consulting."
"Now, if you were the marketing director of a logistics consulting firm," I said, "wouldn't you want to talk to a writer who knows all about logistics — and what it means to transportation companies?"
A light went on. "Of course I would."
Jim answered his own question. In fact, he got so excited he rushed me off the phone so, presumably, he could get to it!
That's one of the big advantages of B2B copywriting and content writing. Often, you can leverage your background and professional experience to give you a huge head start. That's because B2B companies are eager to find writers who have at least a basic understanding of their business.
Think about it. If you're the marketing director of a sales training company and looking for a good blog writer, who would you be most inclined to hire? The copywriter with no sales experience? Or the copywriter who sold real estate for five years?
I think I know whom you'd pick!
So here are the steps to leveraging your background to break into B2B copywriting.
Take an inventory of your past experience. This can include jobs you've held, projects you've been involved with, and even volunteer experience. And don't forget educational qualifications and training. You might be a CPA who hasn't practiced in 15 years. But that doesn't mean you don't know accounting well enough to write for accounting firms, accounting software companies, accounting education and training firms, etc.
Make a list of the types of products and services that companies you worked for sold. For example, if you worked for a fitness center, you would list fitness memberships, fitness classes, coaching, and fitness education. (Don't worry at this point if your experience is only with B2C, Business-to-Consumer, companies.)
Take a look at the list you made in #2. What types of products and services are related to those on your list. For example, fitness coaching is related, at least in some ways, to business and executive coaching.
Make of list of the types of products and services that the company you worked for purchased on a regular basis. If you worked for a warehouse, for example, those products might be packaging supplies, forklift trucks and material handling equipment, and safety training services.
Based on what you've discovered working through the above, make a list of the types of companies who can benefit from your knowledge and experience.
Chances are, once you've completed the above steps, you'll have at least two or three niche industries where your background gives you a head start.
Next step: Pick one and go!

The Professional Writers' Alliance
At last, a professional organization that caters to the needs of direct-response industry writers. Find out how membership can change the course of your career. Learn More »

Published: April 17, 2017