A Financial Firestorm Your Grandchildren Will Talk About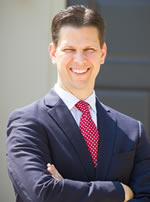 Joshua Boswell
Less than 860 milligrams of active matter.
That is what finally brought World War II to a close.
To put it in perspective … 860 milligrams is about 0.0303 ounces. There are 16 ounces in a pound. Take a cube of butter and shave off a thin, tiny flake with a butter knife and you're starting to get the picture.
That is the amount of active plutonium matter that went off inside of "Little Boy" 1,900 feet above Hiroshima. The resulting nuclear reaction made a firestorm that was about 2 miles in diameter. It burned at over 7,200 degrees Fahrenheit.
Isn't it shocking — almost mind-blowing — that such a tiny thing could cause such a huge reaction?
But that's the reality of life.
Big doors swing on tiny hinges.
Huge ships are controlled by small rudders.
Life-changing events happen in seconds.
I had just such a moment in my life.
It was 2005 and I was dead broke … about $200,000 in personal debt with no income.
I went on a walk with my children down the dusty road to the post office about a quarter of a mile away. In our little tiny town in Montana, they didn't deliver the mail to your home. All 150 of us picked it up at the post office.
When I got home, I looked through the mail and found a large letter that read, "Retire this Year and Still Make More Than Most Doctors."
That is when it happened. A tiny bit of plutonium was in my hands. I could have thrown away that letter.
But, in a split-second decision, I didn't.
Instead, I read on.
In fact, I read the whole letter in one sitting.
The rest is history.
That one split second decision … and the decisions I made afterwards to pursue my writing career … have radically changed my life.
But, it's not just my life.
My children's lives are forever changed as well.
Instead of growing up with poverty-thinking, they believe that wealth is just a way of life.
Instead of growing up thinking we live in a world of scarcity, they believe there is great abundance all around us, and that by serving others, they can easily access as much of that wealth as they'd like.
Instead of believing they need to focus their lives on making money and becoming rich at the expense of things that matter most, they know that riches can be made by hard work and smart leverage.
Because of this, my one split-second decision is an event that my children and grandchildren will talk about. A whole new race of Boswells has been created.
Isn't it amazing?
Such big things coming from such small decisions.
My friend — and if you're reading this, I consider you my friend … we are on a journey together to make writing a career and turn that career into a lifestyle … you have a bit of active plutonium in your hands right now.
Today, you will make a few critical decisions … or not.
I learned a long time ago that the most critical decisions in life are made without a lot of emotion, a lot of energy, a lot of hype.
It's the tiny, little, unseen steps we take that actually create success.
As Jeff Olson talks about in his groundbreaking book, The Slight Edge, the most important things in life are easy to do … and easy to NOT do.
There are two things you can do every day to create real success in your writing career.
These are simple and easy to do … and very easy not to do.
On Monday, I'll tell you the first one.
And, right now, you have a choice … will you read Monday's article? It will be so easy to do. It could change your life forever.
And, it will be so easy to forget and not do it. And life will just continue on as normal. Status quo. Unchanged.
The choice is yours.
I bet you'll do it. I hope you will …
Until then, spend a few minutes and consider how little things have made a really big difference in your life.
And I'd love to hear about them. Please tell us about those things by commenting below.
Your "95% Advantage": Turn Your Writing Into a Second Income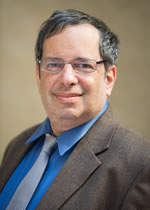 "Online information publishing should be every freelance copywriter's second business." – Bob Bly, the man McGraw-Hill calls "America's Top Copywriter."
It's true! You can generate an extra $50,000+ per year writing for yourself. As a copywriter, you already have an instant advantage (over 95% of other people). Plus, now for the first time, you can have Bob walk you through every single step of how to do it.
Click here to discover your "95% advantage" today!
Published: May 19, 2017